Social entrepreneur, mountaineer and educator receives honorary doctorate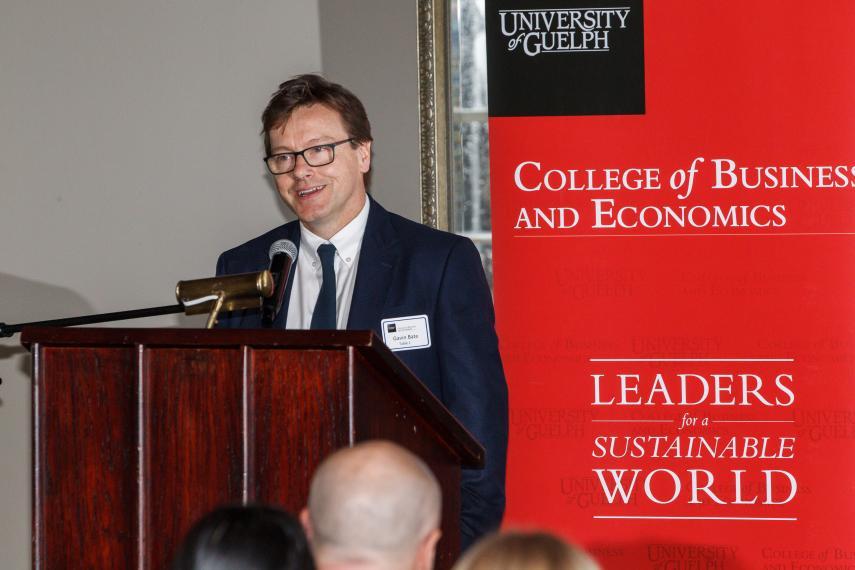 The University of Guelph and the College of Business and Economics was privileged to confer Gavin Bate with an honorary doctorate at the Fall 2018 convocation ceremony.
Through a lifetime of work in villages and communities across the world, Bate has become a master of economic and social development, social entrepreneurship and responsible travel, and embodies the spirit of the University of Guelph's commitment to improve life.
Bate founded Adventure Alternative, a guiding company running sustainable tourism expeditions throughout the world, and launched Moving Mountains Trust, an international charity supporting disadvantaged children and communities in Kenya, Tanzania and Nepal.
Bate also worked closely with the College of Business and Economics to develop a field course in Nepal with the School of Hospitality, Food and Tourism Management. The course allows students to earn a course credit while travelling to mountain villages in Nepal for two-weeks, where they learn about the positive effects of the sustainable tourism industry. Through intimate interactions, students learn first-hand how their decisions as tourists and actions as social entrepreneurs can improve the lives of people in developing countries.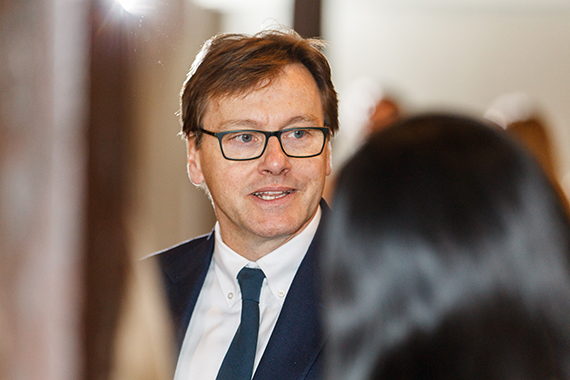 Gavin Bate at U of G.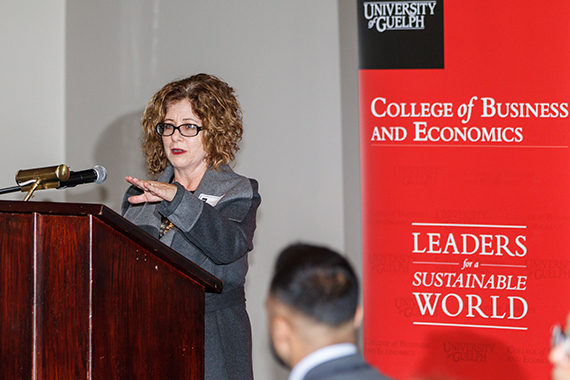 Julia Christensen Hughes speaking to audience of faculty, staff and students.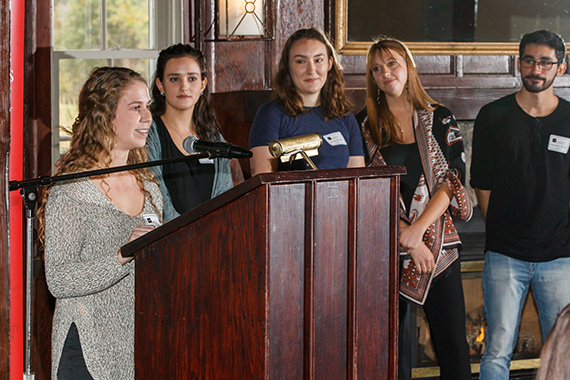 U of G students tell stories from their trip to Nepal.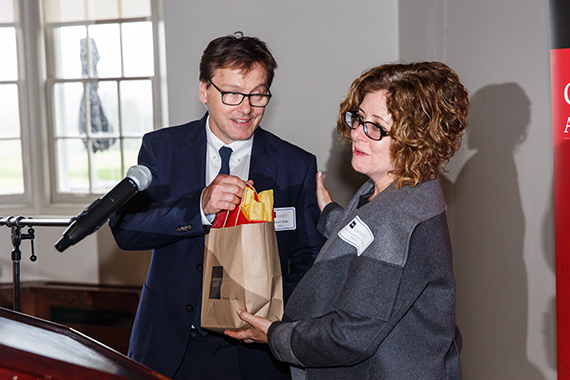 Julia Christensen Hughes and Gavin Bate.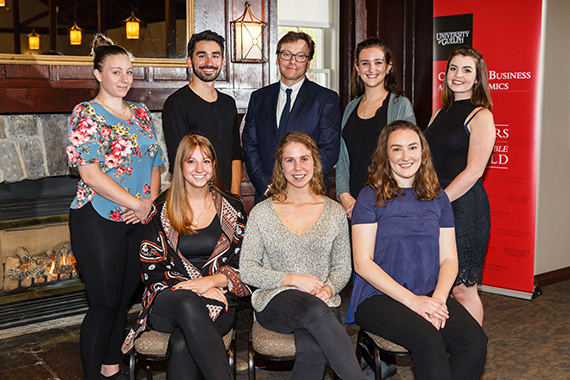 Gavin Bate with U of G students from Nepal trip.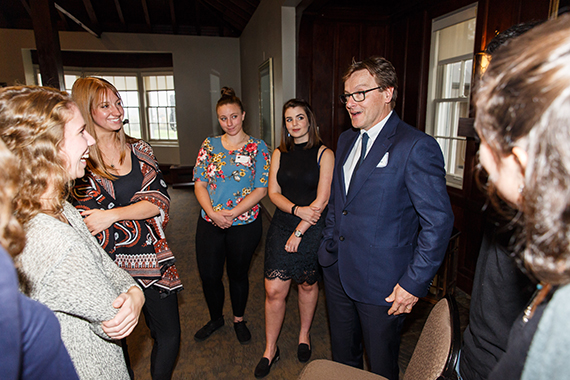 Gavin Bate speaking with U of G students.
Gavin Bate speaking with U of G students.
---
Convocation is a special time during the academic year, where graduands and their guests often have the privilege of being addressed by a notable business leader, someone who the University of Guelph is conferring with an honorary doctorate in recognition of their achievements. In conferring honorary degrees, the University of Guelph seeks to honour individuals whose accomplishments demonstrate a standard of excellence that we hope will inspire U of G graduates.
More than 200 College of Business and Economics students walked the stage at this year's fall convocation, graduating from the Bachelor of Commerce program and executive graduate programs (MBA, MA Leadership).
Congratulations, graduates!
For more information on previous honorary doctorates, please visit the Honorary Doctorate Recipients page.
Share this page
News Topics