U of G business students find podium while hosting Central Canada's largest business competition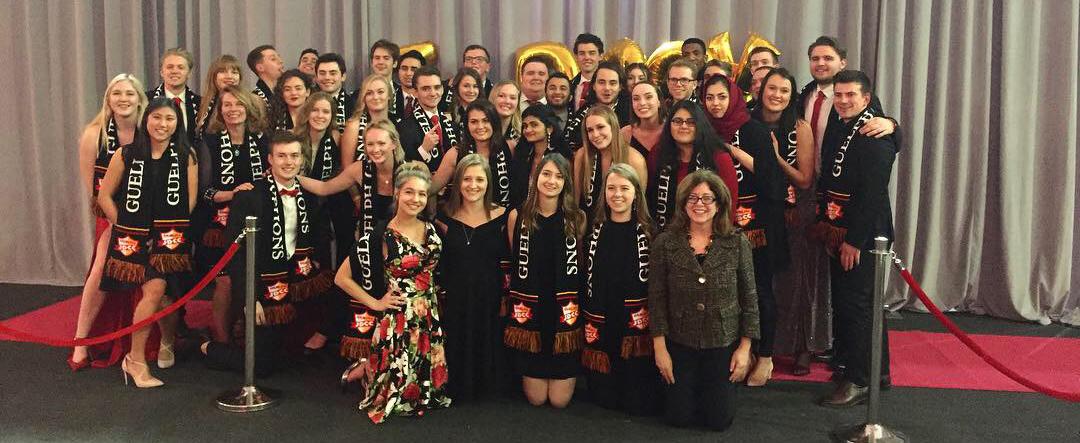 Over 500 business students from across 11 universities came to the University of Guelph last weekend to compete in JDC Central, a business competition that is considered one of the largest undergraduate business case competitions in Canada.
The competition, often referred to as the 'Business Olympics', brings student delegates together to compete in academic presentations, parliamentary-style debates, sports and social activities. This year's competition, hosted at the University of Guelph, celebrated JDCC's 10th anniversary.
JDCC Guelph performed well at the competition, finding the podium four times:
1st Place finish in Participation
1st Place finish in Flag Football
2nd Place finish in Entrepreneurship
3rd Place finish in Debate
"There are no words to describe how much pride and passion we have for Guelph business and our JDCC Guelph family," said Kayla McLaren, Co-Captain for the Guelph team. "Over the last 5 months, we have watched our team grow personally and professionally and could not be more proud of their success."
Aside from competing against other business schools for the top titles in each competition, the JDCC experience offers delegates the chance to expand their networks with fellow delegates and industry leaders.
"Being part of JDCC throughout my undergrad has let me meet incredible student leaders across Canada, network with industry professionals and create bonds that will last a lifetime," said Emily Dugas, Co-Captain for JDCC Guelph.
Kevin Barker, one of JDCC Guelph's entrepreneurship delegates, reflected on his experience with the team after an impressive podium finish with his team. "Early on in JDCC, it was hard for me to imagine the words that were used to describe the competition," he said. "Words like family, rewarding, unforgettable. Now that I've been part of it, I understand how these true these words are when it comes to JDCC. Going to the competition and hitting the podium was the best experience of my university career so far."
In the last JDCC competition, U of G business students took home 7 awards with 4 podium finishes in Marketing, International Business, Entrepreneurship and Business Strategy. The talent of U of G business students continue to be on display across national and international competitions.
"We are incredibly proud of our students' success at JDCC," said Dean Julia Christensen Hughes. "Guelph business students continue to showcase their incredible talents as future business leaders."
Congratulations, JDCC Guelph!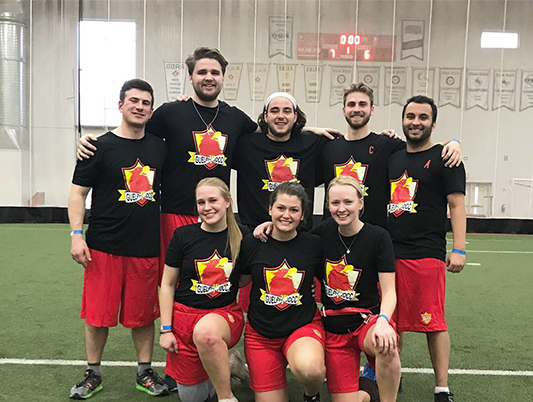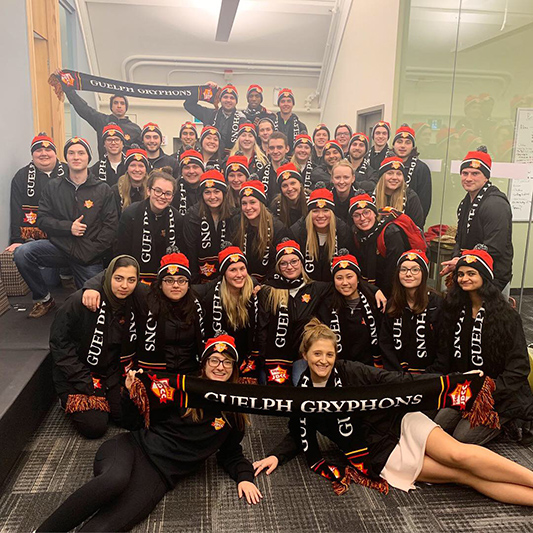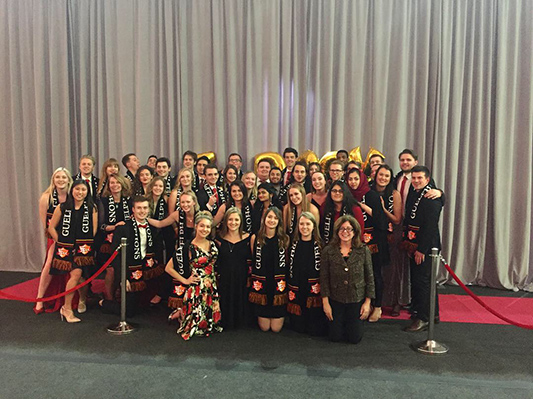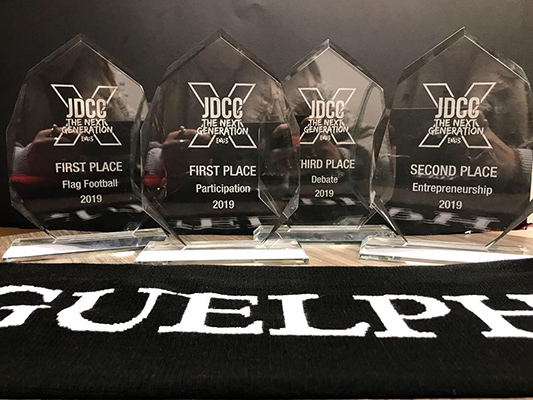 ---
The competition's top title, School of the Year, went to Brock's Goodman School of Business.
Congratulations to all student delegates on a successful weekend!
Share this page
News Topics