Lang business students to present at CSA academic challenge championship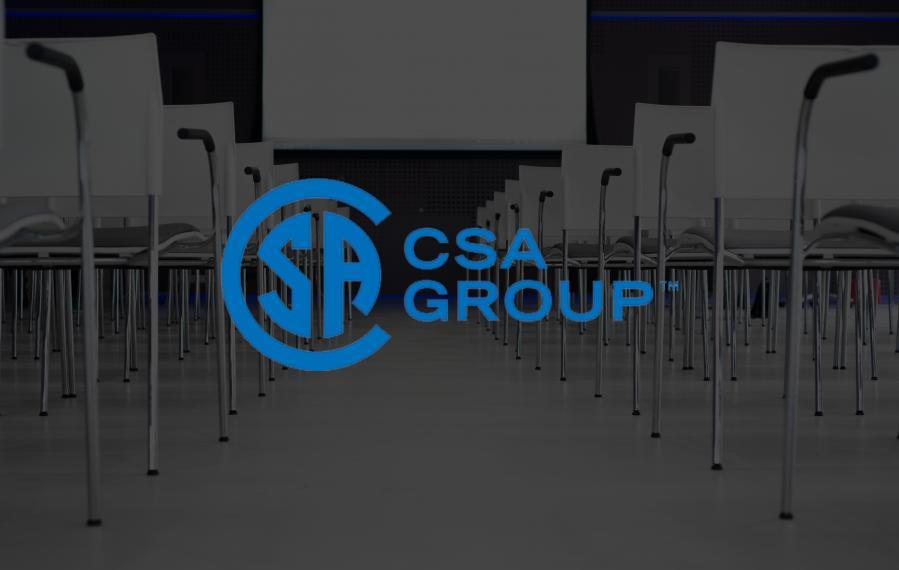 Two Lang business students are travelling to Ottawa this week to compete in the CSA Academic Challenge Championships at the 2019 CSA Group Annual Conference.
The CSA Group Academic Challenge is an annual competition where students share forward-looking ideas and competitive proposals about industry practices and issues that are influenced by standards.
The challenge connects future leaders across multiple areas of study with the world of standards to help them discover their impact on everyday life. Students also learn how engaging in the standards development process can positively affect their careers and bring new perspectives to the established standards development community.
Kayla McLaren (BComm., Marketing Management) and Andrew Forgeron (BComm., Marketing Management) will be attending the conference to present their research on the need of standards for improving the service dog industry in Canada.
"Service dogs play a vital role in supporting the health and independence of vulnerable Canadians, but there are virtually no guidelines across Canada about what constitutes a genuine service dog worthy of our trust, support, and accommodation," said Kayla and Andrew, both marketing management students in the Bachelor of Commerce program. "Those providing such dogs, those acquiring such dogs, and those attempting to create regulations governing such dogs would benefit from the standardization of the definition, training and certification of these dogs."
After comprehensive literature review, observational research and interviews with stakeholders, Kayla and Andrew were able to identify specific issues related to public education, public safety and equal access in the service dog industry. They discovered that there was wide acceptance for a standard for training, management and "rights" of service dogs.
They will present their findings to CSA members and conference participants at the Academic Challenge championship during the conference in Ottawa, Ontario. The conference runs from June 17 – 18, 2019.
More information about the conference and academic challenge can be found on the CSA Group website.
Share this page
News Topics