Lang graduate receives national tourism research award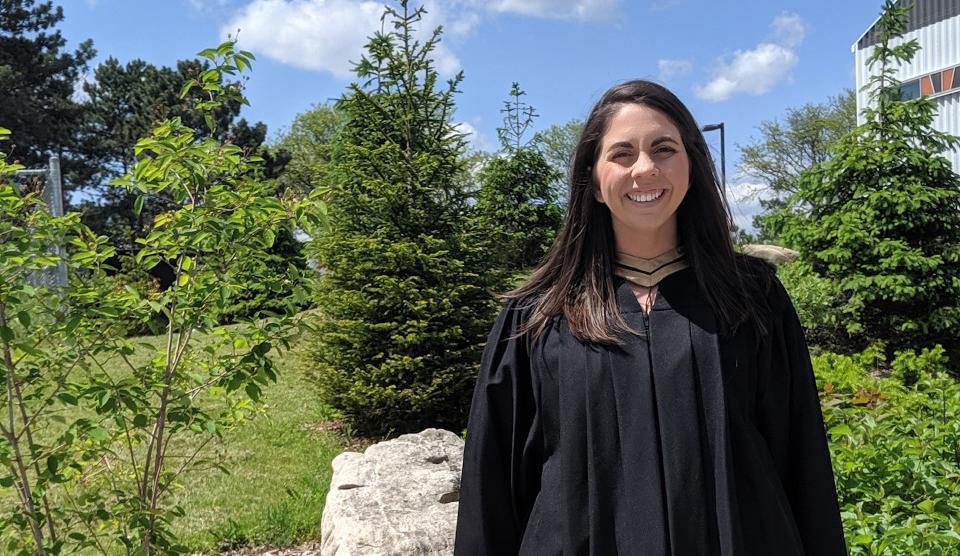 Last month, the Travel and Tourism Research Association (TTRA) hosted their annual chapter conference, which brings together practitioners, educators and researchers from the tourism industry. At the conference, the TTRA announced the winners of two national research awards for undergraduate and graduate researchers.
Congratulations to Brittany Lutes, who recently completed a Masters of Science from Lang's School of Hospitality, Food and Tourism Management, on receiving the Tourism HR Canada Masters Researcher Award. The award recognizes excellence in and usefulness of research on travel and tourism at the Master's level.
"I am absolutely thrilled that my thesis was recognized by Tourism HR Canada and TTRA Canada," said Brittany Lutes. "It's exciting to know that my research can provide a piece of the puzzle to this industry and I'm excited to see what comes next."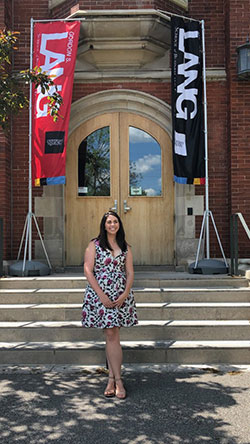 Lutes' research looked at how social media platforms like Instagram influence users' intentions to select a travel destination based on their desire to either conform or brag, and how this influence changes consumption intentions across generations. Specifically, the research looked at a "you bragged, I booked" approach to social media, looking at how trending destinations on Instagram influence different generations and tourist purchasing intentions.
For Baby Boomers, Lutes' research suggests that their use of social media is a way of bragging about their travel destinations, but they are less likely to visit a destination because it was trending amongst their Instagram network. For Millennials, however, the research suggests that they are more likely to conform to their social network when it comes to their travel destinations and would therefore have intentions to visit the same destination trending amongst their social network.
Congratulations, Brittany!
---
The TTRA is an association that unites the travel and tourism research community so that practitioners, academics and users of research can network, collaborate, and ideate in person and across borders.
At this year's TTRA Canada conference, attendees explored the theme Moving Forward, which invited tourism researchers to rediscover Canada's tourism industry through various lenses that acknowledge the past, while providing guidance for the future. The conference ran from September 18 to 20 in Saskatoon, Saskatchewan.
Share this page
News Topics