New Faculty Q&A: Jing Wan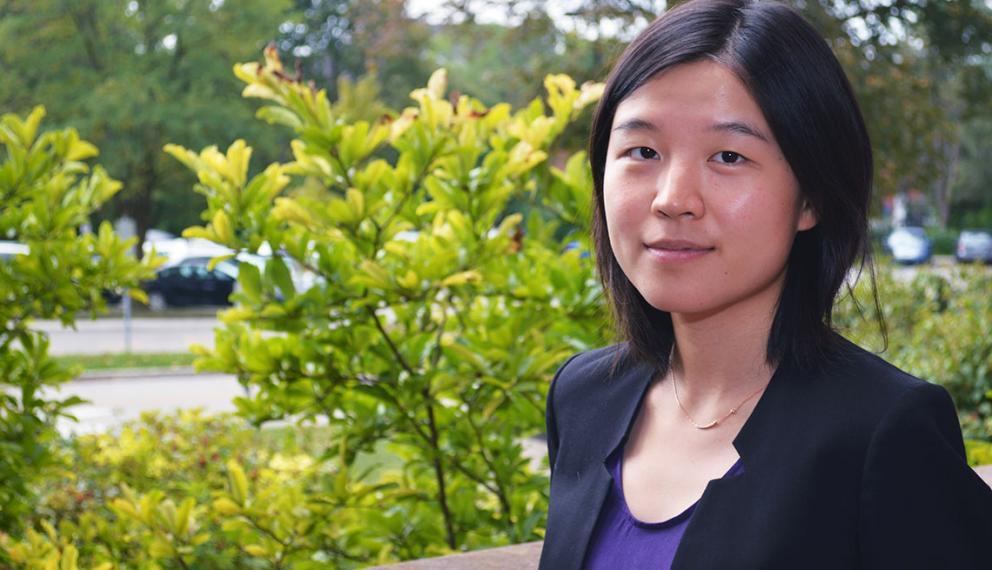 Jing Wan
Assistant Professor, Department of Marketing and Consumer Studies
Jing Wan joined the Gordon S. Lang School of Business and Economics an assistant professor in the Department of Marketing and Consumer Studies in July 2019. Prior to joining the Lang School, she was an assistant professor of marketing at the Faculty of Business and Economics at the University of Groningen (Netherlands).
Wan's research interests are in consumer behaviour and decision-making and encompasses themes such as emotional regulation and ethical consumption. As one of the newest faculty members at the Lang School, we sat down with Wan to learn more about her research interests.
---
As one of the newest faculty members at Lang, tell us a bit about yourself
I received my PhD in marketing from the Rotman School of Management at the University of Toronto. After finishing my doctorate, I moved to the Netherlands and started working at the University of Groningen as an assistant professor. I worked there for four years before returning to southern Ontario and joining the marketing department here at the U of G's Gordon S. Lang School of Business and Economics.
During my time in the Netherlands, I made sure to take the opportunity to travel around and see more of Europe. Working and living abroad was certainly a fantastic experience, but I'm also glad to be back in Canada again!
What research areas are you most interested in?
My research fits within the broad umbrella of consumer psychology and decision-making. More specifically, over the past several years I have been working on research within the following domains:
Emotional and moral regulation (e.g., how consumers cope with feelings of guilt and how they react after committing a transgression)
Brand and product anthropomorphism (e.g., how consumers react to brands humanizing their products)
Ethical consumption (e.g., how informational framing can increase consumers' willingness to make more ethical choices).
Tell us about some of the current research you're working on
One of the projects I've been working on recently is looking at how consumers treat anthropomorphized products. Often, marketers will humanize their product offerings by using strategies such as making a product "speak" using first-person language or imbuing the product with human personality traits. Even though consumers know that these products are not actually human, they tend to treat them differently than purely objectified products.
We find in our research that consumers rely on social norms when buying and selling anthropomorphized products, such that they choose to uphold "sacred" moral values that dictate how living beings should be treated, even at a monetary cost to themselves.
What drew you to this research topic?
I find it fascinating that, even though it is irrational, people ascribe human traits to inanimate objects and they sometimes behave as if the object is "alive" and has "feelings". Monetary considerations usually take precedence in the marketplace, but when consumers are dealing with anthropomorphized products, other factors come to the forefront—for example, empathy or social norms.
What classes will you be teaching in the coming year?
I'll be teaching Consumer Behaviour to second year undergraduate students in both Fall and Winter semesters. I am excited about teaching this course because it aligns well with my research interests and the content is easily relatable for students, even for those who are not marketing majors—after all, we are all consumers. This course can be taught in a way that is fun and interactive, all the while delving into complex behavioural theories.
Share this page
News Topics