First-year Lang students face ethical dilemmas in unique case competition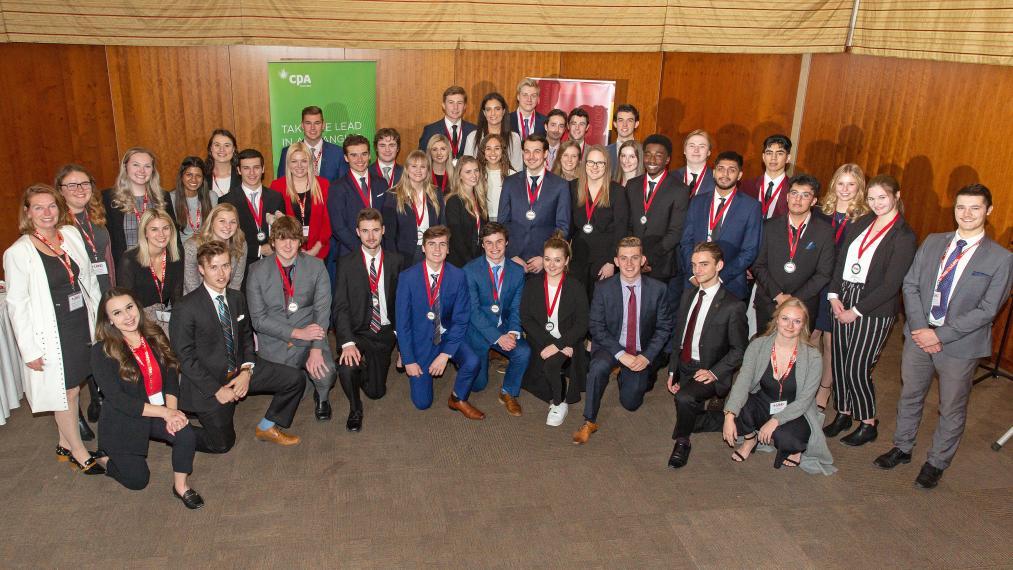 Last week, more than 750 first-year Lang business students learned first-hand how to manage an ethical dilemma in real-time, as part of a unique live case competition for an introductory business course.
The Great Ethical Dilemma is the capstone of the first-year Introduction to Business course and is a unique learning initiative to give first-year business students the opportunity to learn how to act ethically under pressure in the face of an ethical dilemma. As the culmination of a semester-long research project, students were divided into teams at the beginning of the semester to research companies from one of two industries: retail and the energy sector. Throughout the semester, students conducted an extensive company analysis and determined factors that could potentially influence or impact the organization.
In the days leading up to the final case competition on Friday, students received a fictitious email from their company's PR department informing them of a dilemma that needed an immediate resolution. Each team then had approximately 38 hours to examine the issue, develop a solution and prepare a presentation for the company's executive advisory board on how they should ethically respond.
Each company's 'executive board' was comprised of industry professionals from twelve different companies in the retail and energy sectors.
Industry representatives from the retail sector included:
Crystal Brady, VP Team Services, Kahunaverse Sports Group
Ian Brown, VP Sales, adidas Canada
Kaleb Honsberger, VP General Counsel, Roots Corporation
Robert Morash, General Manager, HEAD Canada
Graham Rickard, VP Customer Experience, Hudson's Bay Company
Charles Yearwood, Brand Manager, Nike Basketball, North Central
Industry representatives from the energy sector included:
Mark Boyce, VP Law, Enbridge Gas Inc.
Darren Cooper, President and CEO, Toyota Credit Canada Inc.
Richard Jackson, President and COO, Spark Power Corp.
Dylan Marx, Managing Director, Canadian Solar Solutions Inc.
Chris Slubicki, President and CEO, Modern Resources Inc.
Glen Spry, President and CEO, SensorSuite Inc.
After pitching their recommendations, students had to think on their feet to provide thoughtful and impactful responses to questions from the board.
"The panel was astounded by the students' critical thinking skills, many needing to remind themselves that these were only first-year, first-semester students," said professor Kathleen Rodenburg. "The lesson learned here is that true student learning and understanding of key concepts occurs through hands-on opportunities and the creation of safe, supportive environments. It is amazing to see what our students are capable of doing, and it's our responsibility to empower them to achieve their full potential."
After all the presentations were finished, the winning teams for each case had the opportunity to network with industry representatives at a reception held in PJs Restaurant.
Congratulations to the winning teams, and to all students for their incredible work throughout the semester.
Thank you to CPA Ontario for sponsoring this year's event, and to Microsoft for providing their logistical support and Surface computers for the judges. This helped streamline the scoring process and eliminate the massive paper use typically needed for the extensive scoring process.
Special thank you to our industry partners, who took the time to join us as judges for the event.
Share this page
News Topics