Inspired to help: MBA grad launches business to help frontline workers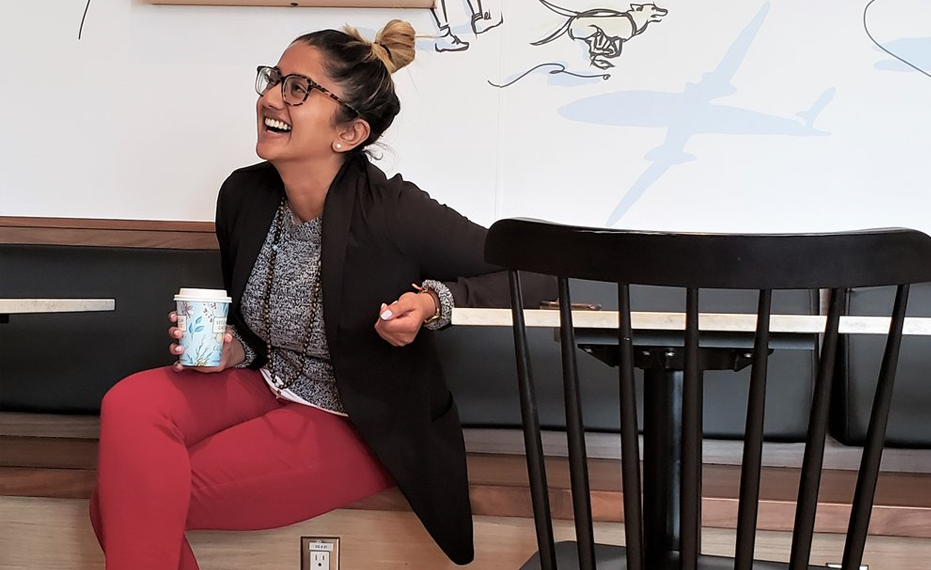 For health care leader and Lang MBA graduate Nisa Karan, the inspiration to start a new business to help support healthcare workers came from a specific course during her graduate program at the Lang School.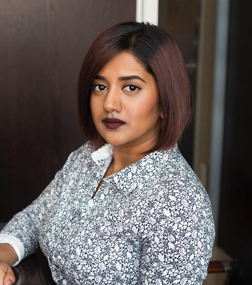 Nisa, a former real estate broker turned registered nurse, developed the tools, strategies and knowledge to launch Cholan Medical offering stunning 22k gold auditory stethoscopes to doctors and nurses and aspiring medical workers.
A consultant to the World Health Organizations Global Plan of Action on Workers Health, Nisa hopes to provide healthcare leaders with the professional tools needed to match the important role they play in society.
Learn more about Nisa and her experience in the Lang MBA in this Q&A:
---

Tell us a bit about yourself and your business.
I am a Toronto area native currently living in Waterloo. I graduated with a Bachelors of Science in Nursing from Ryerson University. Currently, I am in a leadership role in the hospital sector while at the same time working on my passion project, Cholan Medial. With the support of some very dedicated people I am able to continue doing what I love doing in the hospital sector while balancing the needs of the team and my business.

My business, Cholan Medical, provides high-grade, professional stethoscopes to those in the medical community or those aspiring to get into healthcare profession. We are currently in the US market, working on expanding to India and the Canadian markets.

The name Cholan Medial derives from the Chola Dynasty - one of the longest-ruling dynasties in the history of Southern India. Dating back in history, medical professionals were looked at in the same regard as royalty, as humans who have powers that only a select few were gifted with. A stethoscope is a fundamental item that medical professionals use every day. I still remember when I applied for nursing school, one of the first instructions I received before even starting the program was directions on where to buy a stethoscope. Whether it's before or after medical training, a stethoscope is a symbol of a person's dedication to help others.

Where did you get the idea for your business?
My idea to start Cholan Medical came to me when I was sitting at dinner with a few friends who have dabbled in the world of entrepreneurship. Of course, like many people, I was interested in making money. However, what drove me was my passion for giving back to those in need. It sounds cliché but I wanted to focus my business on generating profits which can be reinvested back into the community. I then started with creating stethoscope charms for charity, which quickly pivoted into developing the stethoscopes themselves.

Why did you decide to complete your MBA at the Lang School?
Even though I graduated in the field of sciences, pursuing a business degree made the most sense in order to provide growth in all facets of my life.

I chose the Lang MBA because I was very interested in the concept of sustainability. A lot of the work I do in the various facets of my life incorporate some aspect of the triple bottom line, people, profit and the planet. Whether it's my career, my business or even my consultation work with the WHO it all had something to do with sustainability. I could not find many other programs that addressed this concept and Lang ranked highest in this speciality.

I also wanted to give a special shout out to the director of the executive programs Catherine Statton and Trisha Stevens, throughout the application process and even throughout the program they were so responsive, so helpful and you genuinely felt they truly cared about you as a person. It is not often you feel this from institutions that have thousands of people they oversee. Choosing Lang was rather easy for all these reasons and more.
How did the Lang MBA and the faculty help you start your business?
The Lang MBA really provided the theory and practice for what I was trying to achieve with my business and career. I specifically remember my Management Communications course (BUS 6050) with Dr. Norm O'Reilly, we had a project where we needed to present a 1 minute pitch, mimicking as if we were pitching to investors. I thought I would use this as an opportunity to pitch my stethoscope business idea as the feedback would really give me some insight to whether I was on the right track. I thought if I ever pitch to real investors this would be the ideal opportunity to get some real, immediate feedback. To say the least, the feedback was incredibly valuable to me. I took the same pitch and presented it to real investors not long after the course and to my surprise, there were multiple investors wanting to be part in the business.

I definitely had a few "ah ha!" moments throughout the program. I would not have had the same level of confidence in my abilities and business skills if it were not for the tools and knowledge I gained throughout my Lang MBA.

Discover more about the Lang MBA
Have a question? We're here to help!
Talk to our admissions team:
Email: lang.mba@uoguelph.ca
Phone: 1-888-622-2474
Book a one on one chat
Share this page
News Topics