Lang students pitch solutions to industry partners in virtual capstone course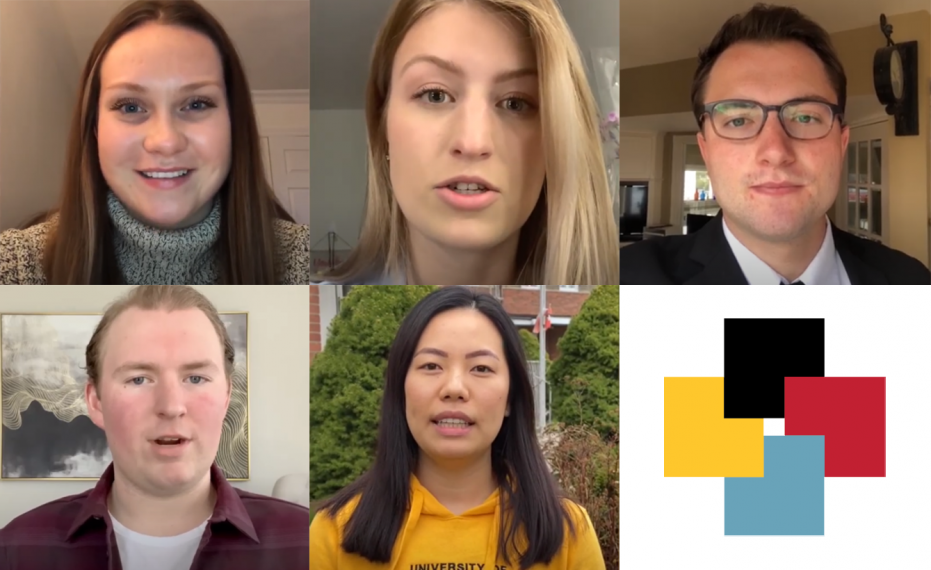 Last month, Lang business students had the opportunity to present their creative business solutions to industry representatives as part of a fourth-year capstone course. In the course, students were placed into teams and received a real-world business challenge from their assigned organization.
With the current restrictions, students pitched their solutions remotely to representatives from one of three industry partners: Canadian Tire Corporation, Magna International, and RBC.
The business challenges ranged from improving sustainability practices to breaking into untapped markets. Canadian Tire Corporation presented two business challenges. Their first challenge looked at how Canadian Tire can make their youth sports equipment more sustainable. Their second challenge tasked students with finding a way for SportChek and Canadian Tire to create opportunities that make athletics more appealing to women.
"Faced with real business problems, each winning team demonstrated a solid understanding of the nuances of mass retail while presenting realistic solutions that embodied our business' strengths," said Ashley Curran, AVP Community at Canadian Tire Corporation. "It gave my team some excellent thought-starters to consider as we work through revising our strategies in a post-COVID world."
RBC presented students with a challenge that looked at how their Future Launch program can help equip young Canadians with the tools they need to build a successful career.
"The winning team was able to articulate their innovate idea, coupled with the ability to tie their presentation with a strong visual, resulted in a well-deserved first-place finish," said Jennifer Santamaria, Regional Director of Community Marketing and Citizenship at RBC. "I wish I would have had the opportunity to meet them all."
Magna International presented a challenge that asked students how they would innovate and develop sustainable solutions to fill the gap in the transportation planning market.
"The winning team provided a well-thought-out idea. Their out-of-the-box thinking led to leveraging existing R&D capabilities and create synergies," said the judging panel from Magna International.
The capstone course, Strategic Management (MGMT*4000), is an upper-year course that challenges students to draw on analytical tools from previous courses in order to comprehensively analyze business problems and establish viable strategies to implement. Working on real challenges submitted by industry partners provides students the opportunity to apply their learning to the real world.
The remote pitch competition was judged by representatives from each company in order to determine the winners.
Congratulations to the winning teams!
A special thanks to our industry partners for making this experiential learning opportunity possible.
"Thanks to our industry partners, who provide us with challenges that they are currently facing," said Dr. Nadège Levallet, Assistant Professor at the Gordon S. Lang School of Business and Economics. "This partnership allows MGMT*4000 students to apply core business knowledge acquired throughout their program and develop unique solutions. I am especially thankful for our faculty, staff and industry partners for taking the time to serve as judges for the pitch competition during this challenging period."
(VIDEO) Here's a look at the winning solutions
Share this page
News Topics