Incoming Lang grad student receives prestigious OMAFRA HQP Scholarship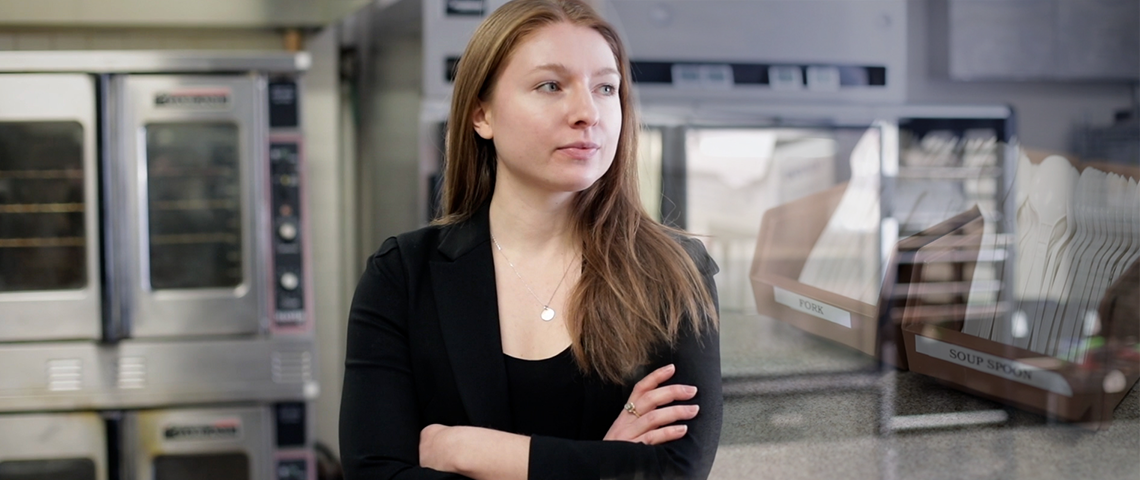 Emily Robinson, a recent graduate from Lang's BComm program and an incoming MSc student in Lang's School of Hospitality, Food and Tourism Management, recently received funding through the OMAFRA Highly Qualified Personnel (HQP) Scholarship program for her research on single-use plastics in the restaurant industry.
The OMAFRA – U of G Partnership funds the HQP Scholarship program, which aims to support the development of highly skilled graduates who can meet the changing demands of the agri-food and rural sector.
This year, the program received 111 applications that were reviewed by a panel of faculty members from the U of G and staff from OMAFRA. Among the selected recipients, Robinson received funding for her research project, Plastic Makes Perfect: A Value Chain Analysis of Single-Use Plastics in the Agri-Food Sector, which explores how restaurants can eliminate single-use plastics.
"We want to look at what these barriers to change are and why so many single-use plastics exist in restaurant operations," said Robinson. "We want to investigate whether it is something we can actually eliminate or reduce, or if it has become a necessity at this point."
---
It is the second year in a row that a Lang student has been awarded the OMAFRA HQP, with MA Management student Connor Fullerton receiving funding last year for his research looking into the drivers and barriers to adopting value chain principles by Ontario agribusiness chains.
Share this page
Find related news by keyword
News Topics