Construction on Lang Plaza is officially under way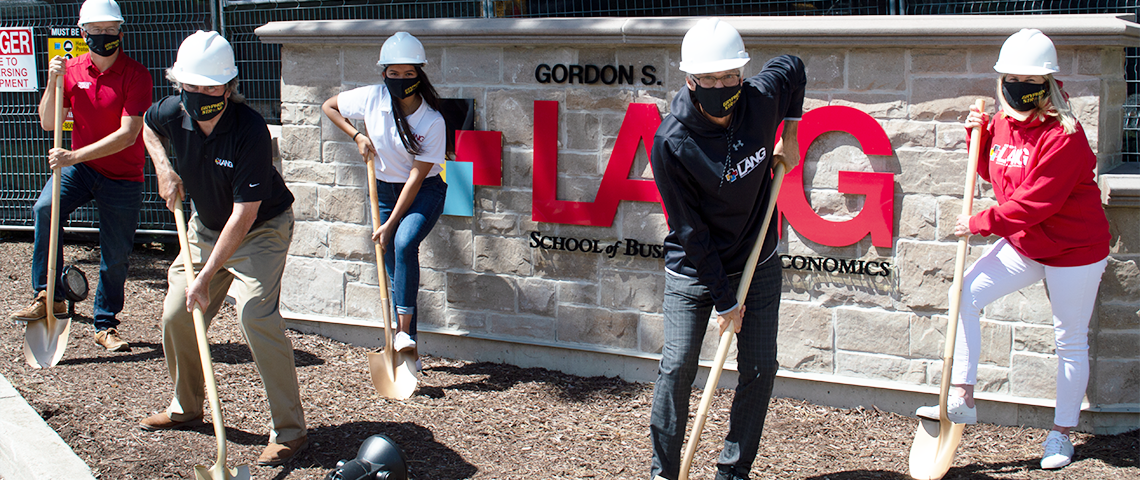 Construction is officially under way for Lang Plaza, a new outdoor meeting space for students in front of Macdonald Hall. With plenty of green space and outdoor seating, the area will revitalize the front entrance of the business building, enhance accessibility, and provide a natural place for students to gather and connect once they are able to return to campus.
The roughly 3,360-square-metre plaza will include patio tables, benches, a remote-controlled firepit and a water fountain named after Julia Christensen Hughes, former dean of the Lang School.
"The design of Lang Plaza reflects the importance of well-being and connection to nature," said Lang's interim dean, Sara Mann. "When students return to campus, Lang Plaza will offer a natural space to relax and learn."
The plaza is part of a larger gift made in 2019 by Stu and Kim Lang that launched the school.
Share this page
News Topics