Lang student places first in the 2020 CSA Academic Challenge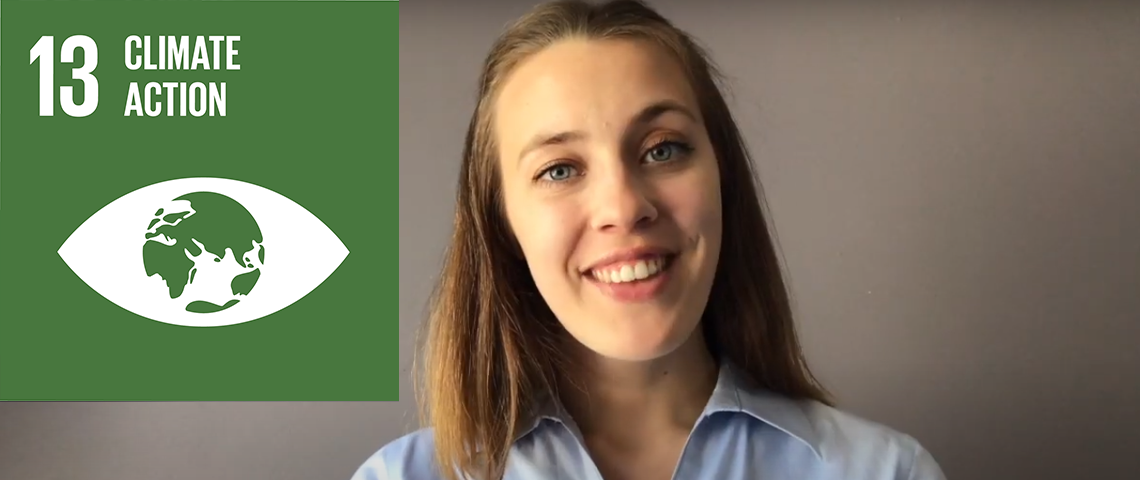 Last month, Lang commerce student Tristyn Wylie placed first at the 2020 CSA Group Academic Challenge, an annual competition that challenges students to share their forward-looking ideas and competitive proposals about industry practices and issues that are influenced by standards.
With an increasing need for sustainable action in the world, Tristyn's proposal focused on how a connection between CSA standards and the United Nations' Sustainable Development Goals (SDGs) would propel sustainable change on an institutional level.
Tristyn is a fourth-year Bachelor of Commerce student majoring in Leadership and Organizational Management with a minor in Sustainable Business. With a strong interest in sustainability, she recently spent the Fall semester on an independent study term with Lang professor Ruben Burga to research the impact of greenhouse gas standards on companies and their efforts towards the SDGs.
"With the current global interest on climate change, Tristyn and I agreed that it would be important to focus her sustainability research on what could be done from a norms and standards viewpoint to lead firms to make a real impact on the climate action sustainable development goal," said Ruben Burga, Tristyn's academic advisor and assistant professor with the Lang School's Department of Management. "I was proud to see that her hard work and research was valued and recognized nationally for the impact that it can have on firms and their action towards accomplishing the sustainability goals."
Congratulations, Tristyn!
With this year's competition going virtual, students submitted their proposals along with a recorded video presentation.
---
The Academic Challenge connects future leaders across multiple areas of study with the world of standards to help them discover their impact on everyday life. Students also learn how engaging in the standards development process can positively affect their careers and bring new perspectives to the established standards development community.
Share this page
Find related news by keyword
News Topics