U of G launches scholarship for Lang real estate students with support from ICSC Foundation Canada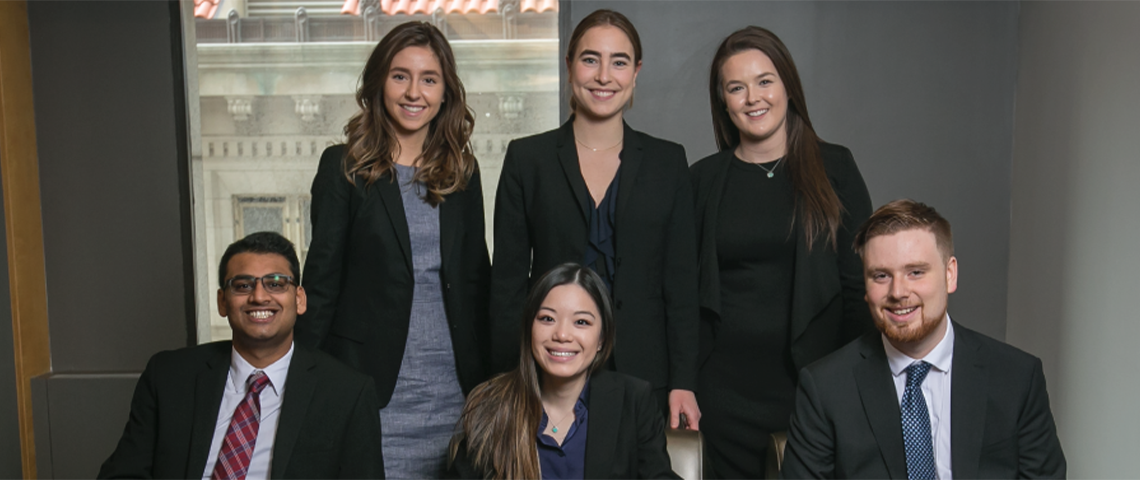 The University of Guelph is launching a new scholarship next Fall with support from the International Council of Shopping Centers (ICSC) Foundation Canada.
The new ICSC Foundation Canada Scholarship is designed to support the ICSC Foundation's mission of creating the next generation of leaders in the retail real estate industry. The annual scholarship of $5,000 will be awarded to a Bachelor of Commerce student registered in the Real Estate major.
"The ICSC Foundation Canada was established so that Canadian individuals and corporations could give back to the industry by offering education and mentoring opportunities to students who demonstrated a desire for a career in the retail real estate industry," said John Morrison, Chair, ICSC Foundation Canada and Vice-Chair of ICSC. "The Lang School and the University of Guelph recognize both the importance of and opportunities within our industry through their academic programs and student involvement."
Eligible students will have completed a minimum of 10 credits, with no more than 15 credits, and have a minimum 70% cumulative average. Selection is based on demonstrated interest and involvement in the shopping centre industry. Recipients also receive ICSC membership, the opportunity to participate in their mentorship program, and a trip to ICSC's Canadian Conference and Deal Making event in Toronto. The first recipient of the scholarship will be in Fall 2021.
ICSC also awards two undergraduate Canadian awards each year, which open for application in January. In addition to offering scholarships for students, the Foundation offers several engagement opportunities to keep students connected to ICSC and provide experiences that show them the opportunities that exist in the industry. Last year, Lang students attended ICSC's 2019 annual global conference, RECon, to compete in the ICSC & Cornell International Real Estate Competition, placing third overall.
---
Learn more about the ICSC Foundation and ICSC Foundation Canada
Share this page
News Topics