New scholarship supports BIPOC Commerce students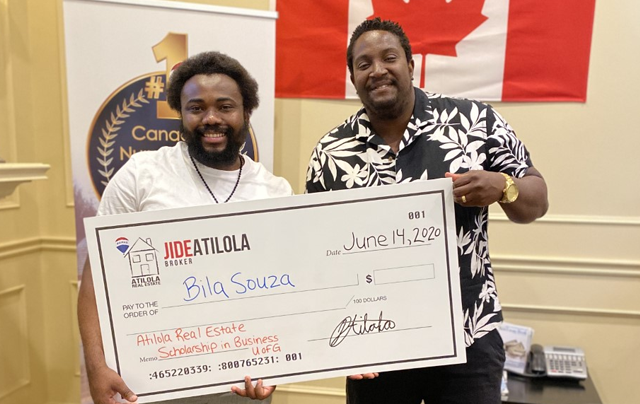 A new scholarship supported by a U of G alumnus aims to boost opportunities available for Black, Indigenous and people of colour (BIPOC) students at the Lang School.

Jide Atilola (BComm '08), a Guelph real estate professional, launched the annual Atilola Real Estate Scholarship in Business last year, specifically for a BIPOC student enrolled in Lang's Bachelor of Commerce program.
Beyond financial support of $1,000, a recent recipient of the scholarship enjoyed the opportunity to meet Atilola and learn from his experience, a gesture that Atilola benefits from just as much as the student.

"These students are the future leaders of this world and to empower them with a scholarship is a dream come true for me," says Atilola. "It's important for students to know that the University and the community are supporting them."
The first recipient of this annual scholarship, BComm student Bila Souza, found this experience incredibly meaningful. Souza immigrated to Canada from the Democratic Republic of Congo in 2015, and enrolled in Lang's BComm, accounting program in 2017. During their meeting, Atilola shared his experiences being a black, aspiring business professional.
"This scholarship has allowed me to concentrate on the most significant part of school – the learning," says Souza. "Mr. Atilola's generosity has inspired me to help others and serve our community. I hope that I will be on the list of future donor to help future generation to accomplish their dreams just as Jide has done with us."
Sharing a similar experience as Souza, Atilola's family immigrated to Canada from Nigeria in 1981. He attended the University of Guelph, graduating with honors with a Bachelor of Commerce in marketing management with a minor in economics. After starting his career in sales in the GTA, he decided to move back to his home to be closer to the community that help raise him. He now works as a real estate broker for Remax.
Being a long-standing member of the Guelph community, Atilola appreciates the tangible impact of this scholarship compared to other types of philanthropy. "To interact and see the impact of my donation is such a unique opportunity for me. I've supported plenty of causes over the years, but this scholarship is direct investment in the future of our community."
Atilola recognizes the importance of a scholarship for students from diverse backgrounds, considering today's racial climate. "I'm happy to play a role in this important initiative along with the University," says Atilola. "The University did a great job understanding the need for this type of scholarship."
Visit the University's scholarship page for more information on the Atilola Real Estate Scholarship
Visit Jide Atilola's website: https://www.atilolarealestate.com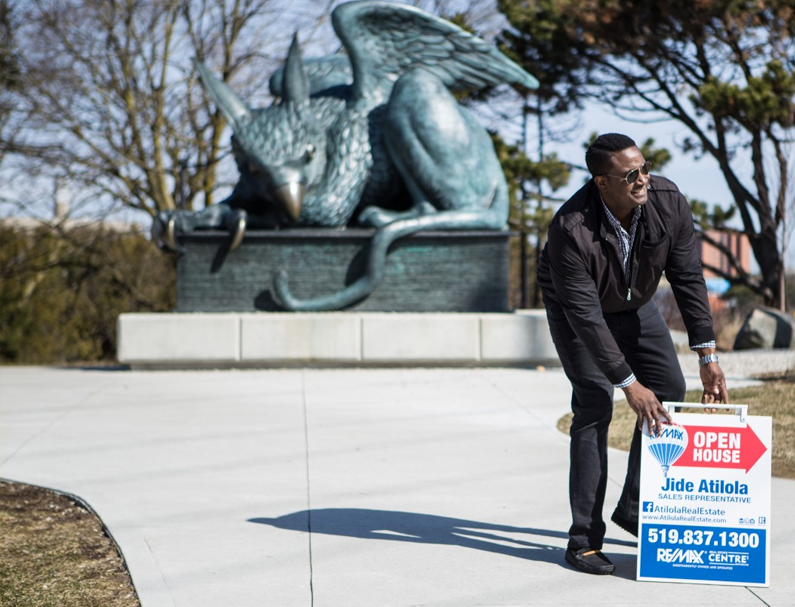 Share this page
News Topics