Finance expert Dr. Ilias Tsiakas named new Lang Chair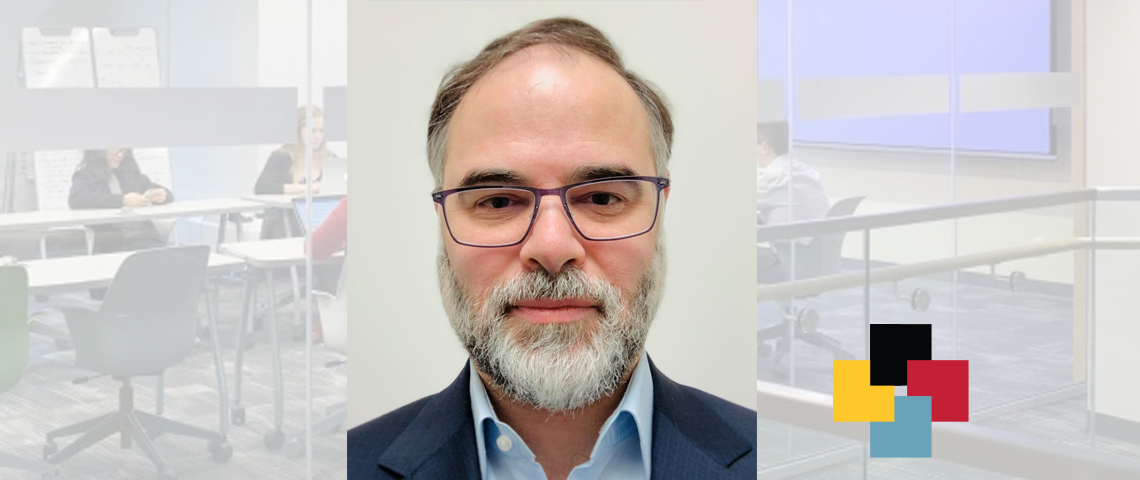 Internationally recognized academic in finance Dr. Ilias Tsiakas has been named the Lang Chair in Finance at the Lang School.
An accomplished researcher in asset pricing, foreign exchange markets, and climate finance, Dr. Tsiakas is currently a professor of finance at Lang and will commence his role as Chair on July 1st, 2021 within the Department of Economics and Finance.
Before joining the University of Guelph in 2010, Dr. Tsiakas was an associate professor of finance at Warwick Business School in the UK and was director of the Warwick PhD in finance program. He received his PhD in Economics from the University of Toronto.
"Dr. Tsiakas' expertise in international finance will help establish Lang as a global leader in finance research and teaching," says dean Lysa Porth. "I am confident that he will continue to publish impactful research in top-tier journals and mobilize his findings to various audiences. I look forward to the leadership he'll bring to the Lang Chair position."
Dr. Tsiakas has published articles in the Financial Times top 50 journals (FT50). He currently holds a 5-year research grant from the Social Sciences and Humanities Research Council of Canada (SSHRC) to study the role of global financial markets in regulating carbon emissions.
"I am deeply honoured to be named the first Lang Chair in Finance," says Dr. Tsiakas. "The generous gift of Stu and Kim Lang in establishing the Lang Chair has significantly enhanced our ability to promote research excellence in finance and raise the profile of our undergraduate and graduate finance programs. As Lang Chair, I look forward to providing the leadership required in continuing to build finance at Lang."
---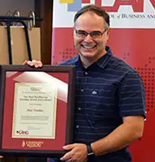 In addition to his SSHRC funding, Dr. Tsiakas was awarded Best Paper Prize by Inquire UK, and the Outstanding Article Award by the Journal of Financial Research in 2010. He is also an Associate Editor for Economic Inquiry, a journal published by the Western Economic Association International.
"Ilias exemplifies research excellence as we define it at Lang," says associate dean research and graduate studies Dr. Sean Lyons. "He has consistently secured competitive funding to do high-quality research and involves his graduate students meaningfully in the research process."
Lang is ranked in the top 4% worldwide by RePEc for institutions that conduct research in economics and related subjects. RePEc also ranks Lang 8th in Canada for publications and citations from students that obtained their PhD in Economics from Lang.
Dr. Tsiakas is the second of four Chairs to be hired by Lang. In April, Lang hired Dr. Ann Pegoraro as the Lang Chair in Sport Management. Future positions will include Chairs in the fields of leadership and marketing. The vision for the Lang Chairs is to advance Lang's position as a globally focused business school, dedicated to improving life through purpose-driven management education.
Funding for the Lang Chair positions comes from the transformation $21-million gift from Stu and Kim Lang in 2019 which named U of G's business school after Stu's late father Gordon. Gordon S. Lang founded CCL Industries, the world's largest label manufacturer.
Further reading: Select Publications from Dr. Ilias Tsiakas
Share this page
Find related news by keyword
News Topics