Akierah Binns receives inaugural Milad Ghasemi Ariani Scholarship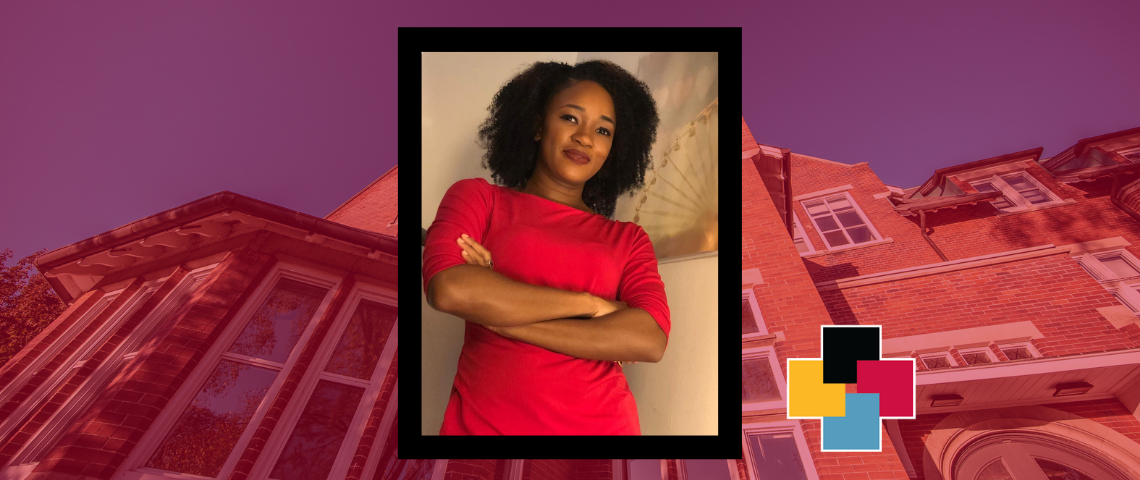 Akierah Binns, a first year PhD management student, specializing in organizational behaviour is the inaugural recipient of the Milad Ghasemi Ariani Scholarship. Milad Ghasemi Ariani was a PhD student in the Department of Marketing and Consumer Studies and was one of the 176 people who died in the Ukraine International Airlines Flight PS752 while travelling home to Iran over the winter holiday break in January 2020. This $5,000 scholarship will be awarded annually to qualified graduate students for the next five years.
"When I first read of Milad and how driven he was to create impact, I was inspired. I am happy, honoured, humbled, and grateful to be the recipient of this scholarship. Above the fact that this scholarship offers great financial help, it motivates me to redouble my efforts in advancing my academic career and conducting meaningful research. I will strive to embody Milad's values and carry on his spirit of resilience and partnership within the U of G community. Thank you for giving me this opportunity to carry on an exceptional legacy."
Akierah's Research
Akierah is from Jamaica and prior to her accepting an offer for her PhD, she was a communications officer in the public sector. Her passion lies in understanding how communication among stakeholders accomplishes success in the organizational environment. She has a keen interest in the social side of management and intends to examine how organizational communication strategies have informed downsizing processes during the Covid-19 pandemic. She plans to do this by using a grounded approach to examine the literature and develop a conceptual framework for communication strategies employed by public and private sector organizations. She believes the findings of the study will be relevant for informing stakeholders navigating organizational change within the pandemic. She hopes to lay the foundation for a fruitful research career that straddles industry and practice.
"I think research becomes more worthwhile when it is able to affect laws and policies, moving from knowledge to action."
Milad Ghasemi Ariani was a PhD student in the Department of Marketing and Consumer Studies. He studied the novel idea of estimating consumers' preferences for product attributes, using econometric and machine learning approaches. Milad is dearly missed by his fellow students, his professors, staff members, his students and all who were fortunate enough to have known him in his short time at the University of Guelph. This scholarship is open to international students entering any graduate program, with preference to PhD or M.Sc. students in the Department of Marketing and Consumer Studies.
Share this page
Find related news by keyword
News Topics