Wealthtech firm, PureFacts Financial Solutions support students with undergraduate scholarships.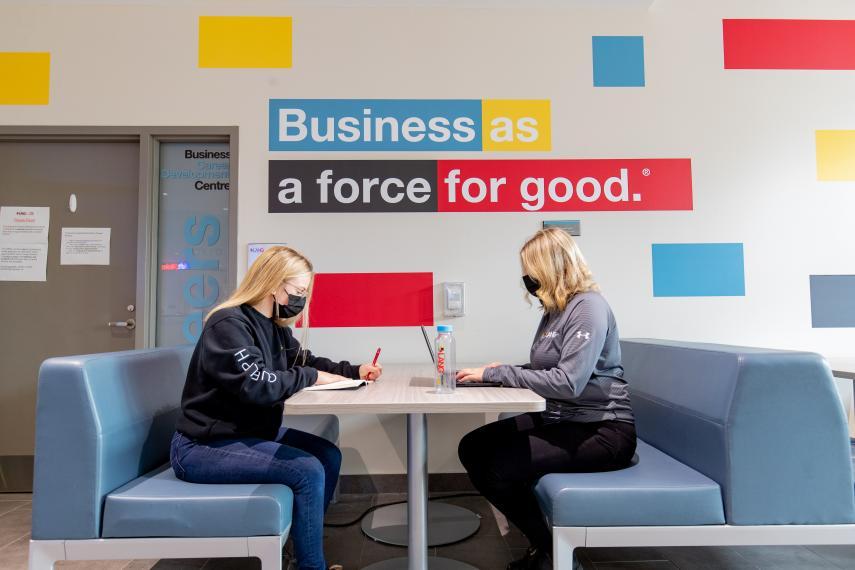 To support the next generation of tech and business leaders, wealthtech firm, PureFacts Financial Solutions has created entrance scholarships for students enrolled in programs at the Gordon S. Lang School of Business and Economics and the College of Engineering and Physical Science (CEPS) at the University of Guelph. The scholarships will be awarded to students over a five-year period.
The donation is the first initiative in the firm's newly developed PurePossibilities philanthropic program.
---
"These scholarships are our way of recognising that not everyone has the same level of access to a university education and that lack of finances can prevent outstanding young people from living their best lives," says Rob Madej, Founder and CEO of PureFacts. "This is our first initiative under the PurePossibilities banner, and we are really excited to have partnered with the University of Guelph to get started on our chosen mission."
Madej and PureFacts support of UofG students goes beyond financial support.
"We plan to develop a mentorship network for the students to partner with PureFacts staff to receive not only financial support but leadership and career guidance as well," added Madej.
Beginning in the fall of 2021, the two scholarships will be awarded annually to one (1) student entering Lang's Bachelor of Commerce program and one (1) student entering CEPS's Bachelor of Computing (Computer Science, Software Engineering majors), or Bachelor of Engineering (Computer Engineering, Engineering Systems and Computing majors), or Bachelor of Arts or Bachelor of Science (Mathematical Science major) program. Recipients of this scholarship must possess a minimum of 80% admission average as well as demonstrated engagement in the community in a leadership role and financial need.
---
"We are very thankful to have the support of PureFacts in investing in the future leaders of Canada's economy," added CEPS interim dean Dr. Gerarda Darlington. "Lang and CEPS students will benefit from this meaningful support to help them pursue higher education and focus on their studies."
Selection of the scholarship recipient will also be based on the student's demonstrated leadership through their extracurricular and entrepreneurial activities.
---
"The goal of the PureFacts scholarship aligns well with our mission of developing leaders that use business as a force for good," says Lang's dean Lysa Porth. "The scholarships also send the message to our students that they have support from both the University of Guelph and the business community."
PureFacts is a leader in mission-critical wealth management solutions for the financial services industry in Canada, U.S., UK, and Asia Pacific. The company uses artificial intelligence and machine learning to help firms grow revenue, reduce costs, manage risk, and delight their customers.
"The mission of PurePossibilities is to provide assistance, to those who need it, to enable them to live their best lives by focusing on three key areas: essential needs, education and employment," says Rajini McRae, President of PureFacts. "We are very motivated to support and give back in this way."

For more information on the PureFacts Scholarships, visit the Student Financial Services website (BComm Scholarship) (CEPS Scholarship).
Share this page
News Topics