Lang continues case competition success with multiple first place finishes at DECA competition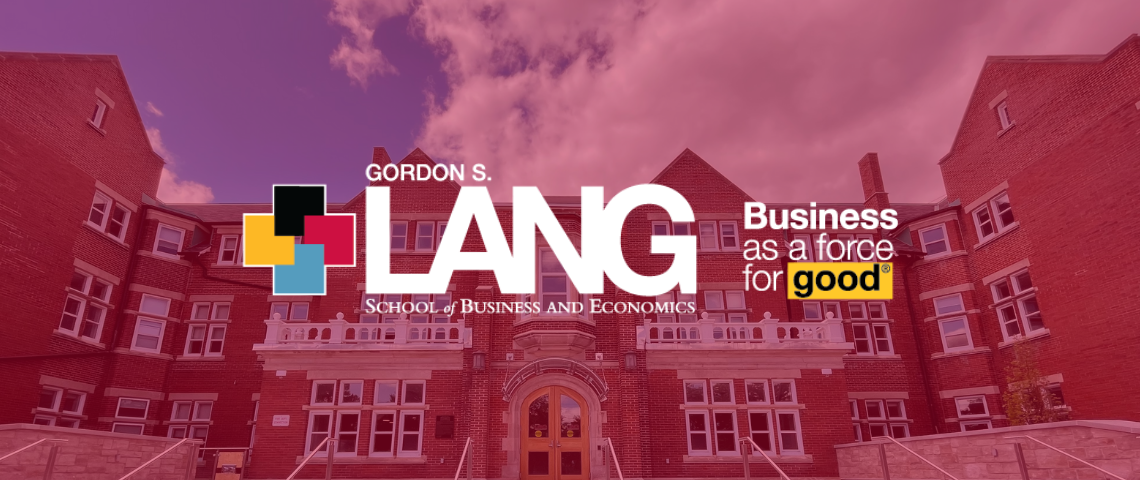 A team of Lang BComm students nabbed top spots in a number of categories at the 2022 virtual DECA competition earlier this week.
Facing stiff competition from other business schools across Canada, the Lang/UofG delegation took home a total of 10 top place finishes, including 1st place in the "Fashion and Retail Management", "Business Law" and "Sports and Entertainment Marketing" categories.
Collegiate DECA Canada is the largest undergraduate conference in Canada. The virtual competition brings the top universities and colleges in Canada to compete in multiple academic categories through written and oral cases.
Preparing for a competition like the Collegiate DECA Canada requires months of work from the students. Delegates have the opportunity to develop professionally, grow their network, and gain skills that will serve them as they start their careers.
2022 Collegiate DECA Canada Competition Results: Lang School of Business and Economics
1st Place Finishes:
---
Business Law: Rachel Provis and Owen Cober 
Fashion and Retail Merchandising: Pamela Aguirre (including top 5 overall finishes for individual cases)
Sports and Entertainment Marketing: Sameer Khokhar and Krish Goswami
2nd Place Finishes
---
Start. Establish. Evolve. Deca (SEED): Nicholas Metcalfe 
Other notable finishes
---
Management Consulting category: Areisha Khurram and Alexandre Dovale (top 5)
Restaurant and Food Service Management: Kevin Wang (top 5)
Member of the Year: Rachael Gemin
Congratulations to all Lang competitors!
Share this page
News Topics