New real estate professor aims to further boost connections to industry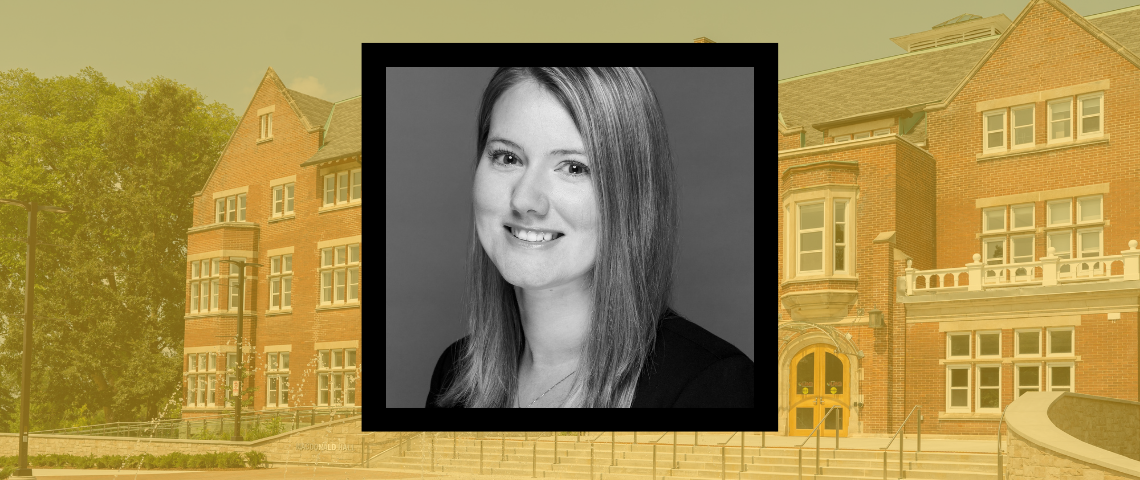 Leslie Legge will join the Lang School in the Department of Marketing and Consumer Studies as an Assistant Professor in Real Estate as of July 1st, 2022. She is an alumna of the Real Estate and Housing major here at the University of Guelph and earned her Master of Business Administration (MBA) from Wilfrid Laurier University. She brings nine years of experience in commercial real estate with Loblaw Inc. and Cadillac Fairview and was responsible for promoting the future of sustainable green vehicles while on the University of Waterloo's communication committee. Leslie's connection to industry and eye for sustainability will help Lang continue to inspire students to use business as a force for good®.
Why did you decide to join Lang as an assistant professor?
As an alumna of the University of Guelph, Real Estate and Housing Program, I feel privileged to return to the beautiful campus to be a mentor and advocate for students. The position of Assistant Professor with Lang will allow me to share my experiences, knowledge, learning techniques and make connections with students. I would like to encourage students to create their own unique ways of learning and develop interesting careers within the real estate industry.
How will your connections to the real estate industry benefit Lang real estate students?
The relationships and connections that I have developed have been paramount to my success in real estate. Friends, colleagues, former professors and clients have helped shape who I am today and have all expressed an interest in extending that support to the students at Lang. Engaging students with my network will give students the opportunity to learn from the best, build their own relationships and develop strong contacts leading to continuous post-graduate support.
What traits make a successful leader in real estate?
I have had the privilege to work with several successful leaders within the real estate industry. These individuals were my biggest cheerleaders, in and outside the office. These individuals shared three very important traits that I have now marked as fundamental to being a successful leader. The first is the ability and desire to actively listen to others. Second, is the confidence to be your own unique authentic self. Third and finally, the desire to continue to learn, explore new ideas, be entrepreneurial and meet new people. The combination of these traits not only make you a successful leader, but a role model and a great mentor.
Share this page
News Topics