Lang Students Pitch to Wasserman WNBA Athletes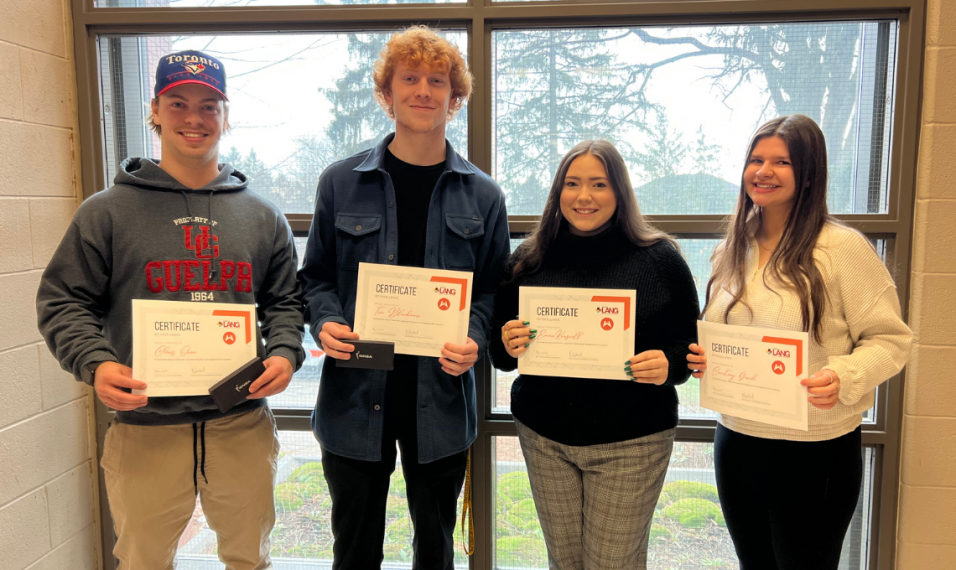 Throughout the fall semester, Commerce students in the Communication and Media Strategy in Sport course (HTM*2220) worked on communication plans for WNBA Athletes in an industry partnership with The Collective, a division of Wasserman that aims to create equity and fairness for women in sports and entertainment. The course culminated in a pitch competition where students had the opportunity to share their plans with industry executives.  The winning pitch featured a communication plan for newly retired WNBA star Sylvia Fowles and her post-career brand. Fowles leaned into knitting during the pandemic, and the Lang team proposed a partnership with The Woobles, a crochet kit for those that want to learn how to knit. The winning team was made up of Emma Kerswill, Courtney Grech, Tim Blackmore, Chris Owen and Jay Quartermain. 
"The students and faculty at the University of Guelph continually bring creative insights and common sense to their proposals. They deliver thoughtful, innovative, actionable and customized plans. The team here at Wasserman and The Collective are always blown away by the caliber of work that emanates from this impressive group," said Thayer Lavielle, Executive Vice President of The Collective and Talent Marketing and Operations at Wasserman.
This course is offered by the Sport Management program and affords students the opportunity to gain expertise in the evolving sports communication landscape through hands on projects and interaction with business executives as mentors. Leading up to the pitch competition, students had check-ins with Wasserman executives who spoke about their own approach to developing communication strategies for their clients. The winning team was selected by a series of votes through two rounds, the second round being a formal presentation to Wasserman executives, including athlete agents.
Emma Kerswell, a student from the winning team, says that experiences and classes like this are so important for students because it allows them to apply their learning directly while also gaining confidence in their skills that they can take right into the job market within the industries that they are interested in.
"Being able to work with the WNBA was very special. As a woman who grew up playing sports, being able to work with professional female athletes and expanding their portfolios showed me that this is an industry that is growing exponentially and it meant a lot to me to be able to be part of the growth in women's sports by having this opportunity," she said.
She also thanked Dr. Katie Lebel and the Wasserman team for giving the students an amazing opportunity and a platform to take what they learned in the classroom and apply it to real people, something that she and her classmates appreciated so much.  
"Our partnership with The Collective and Wasserman offers students the opportunity to collaborate with industry leaders and gain valuable experience engaging with real-world projects.  The pitch competition topic this semester was focused on building greater awareness around WNBA athlete brands. Given the push right now to bring a WNBA franchise to the Toronto market, it was a very timely assignment, and I could not be more proud of the hard work these students put into developing their ideas," said course professor, Dr. Katie Lebel.
Share this page
News Topics