A Big Month for Lang Students at Case Competitions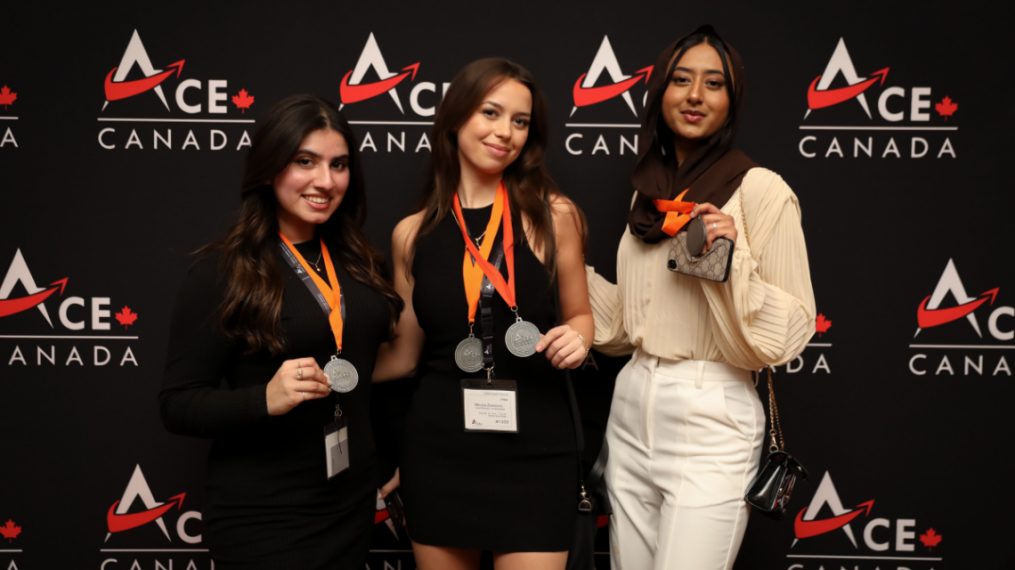 Facing stiff competition from other business schools across Canada, the Lang delegations held their own and took 7 top three finishes at ACE, 4 top three finishes at JDCC and 4 first-place finishes at the DeGroote summit. Preparing for case competitions like ACE, JDCC and the DeGroote summit require months of hard work, research, preparation and dedication. Congratulations to all Lang delegates.
2023 ACE Results
1st Place Finishes:
Daisy Nguyen - Restaurant and Food Services
2nd Place Finishes:
Nick Metcalfe & Sameer Khokhar - Sports and Entertainment Marketing
Sloane Barach & Sabrina Berandi - Business to Business
Sylvia Kalman - Fashion & Retail Management
3rd Place Finishes:
Andrea Lee & Zach Palmer - Marketing Management
Yasha Sadeghi - Accounting and Corporate Finance
Milica Zivkovic - Fashion and Retail Management
Other Notable Awards:
ACE Lang - Chapter of the Year
Emma South - Ace Canada Member of the Year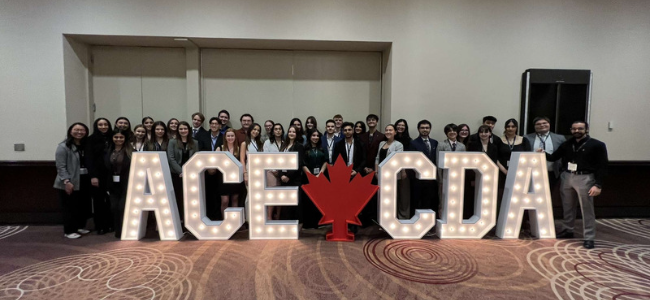 2023 JDCC Results
Team MVP - Simone Ianniello
1st Place Finishes:
Colin Hobson - Sport All-Stars
Colin Hobson, Madison Sharer, Chloe San Juan, Saara Jetha, George Martinson, Kobe Yeh - Sportsmanship
2nd Place Finish:
Lora Laleva, Trent Claessens, Daniel Neiterman, Jarod Susel - Debate
3rd Place Finishes:
Ashley James - Academic All-Stars
Additionally, two JDCC Lang students received VIP invites from industry sponsors to an exclusive networking event. The Lang team also earned one of the highest participation scores at the event, raised over $8,000 for charity, completed a consulting project for Canadian Blood Services, and acquired sponsorship from MNP, En Route and other brands to fund their trip.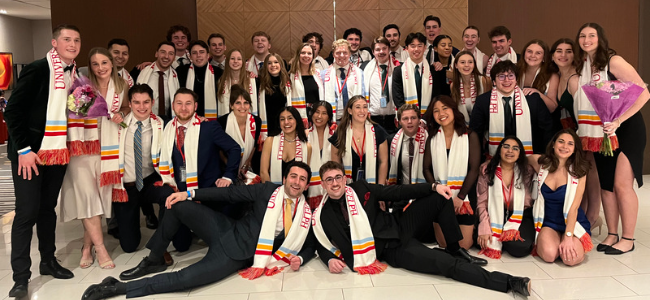 2023 DeGroote Summit Results
1st Place Finishes:
Jake Wisniewski, Svend-Emil Poulsen, Sameer Khokhar, Soha Ayaz
Event was also attended by: Peter Vergis, Adrian Chang, Rachel Gemin, Alyson Schuller, Sarah Maacfarlane, Savannah Weber, Sameer Khokhar, Elliot Mundle, Koml Aujla, Krish Goswami, Soha Ayaz, Svend-Emil Poulsen, Kaylie la Vigne, Madison Coombes, Victor Jr Kondoh, Jake Wisniewski, Sebastien Ouellet Dizon & Jacob Lohrenz.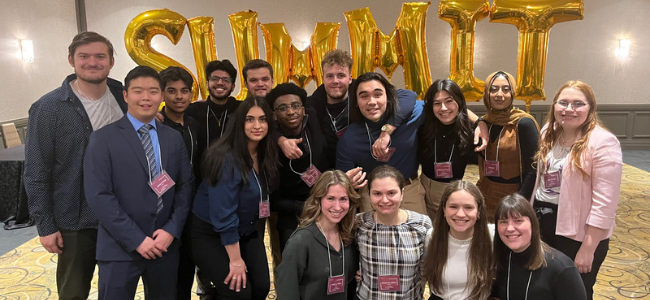 For students interested in attending future case competitions but concerned about expenses, funding is available through the Business Career Development Centre. You can view more details on funding here.
Share this page
News Topics