Lang launches new five-year Strategic Plan with renewed focus on responsible business education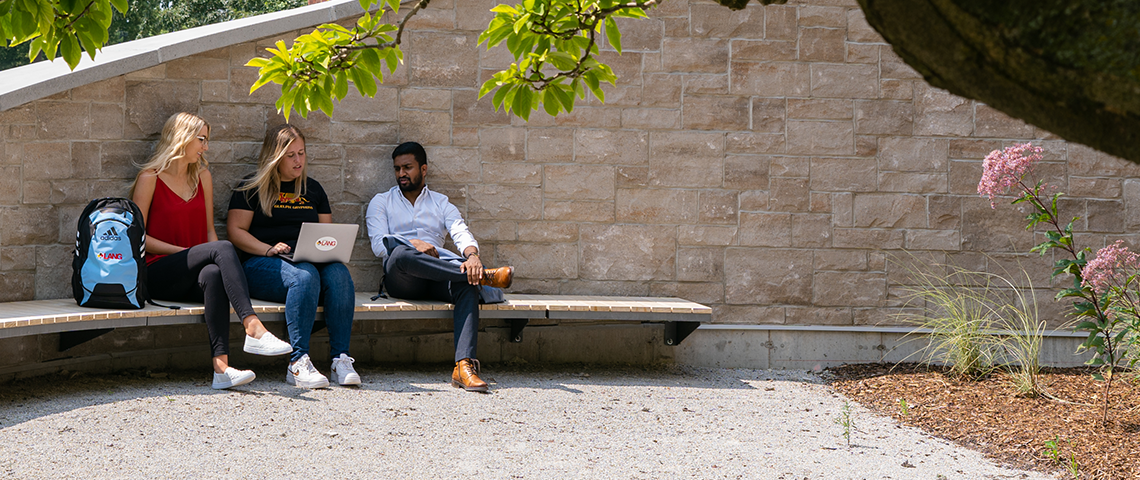 The University of Guelph's Gordon S. Lang School of Business and Economics launched its new Strategic Plan today, outlining its focus on responsible business education and priorities over the next five-years.
Lang's Strategic Plan is a result of one of the most comprehensive planning and consultative processes ever undertaken at the business school, including virtual working groups and interviews that engaged ​over 150 faculty, staff, and students, including sub-committees focused on undergraduate and graduate student experience.
The result of this process is an updated plan that illustrates how Lang will reinforce its leadership in sustainable and responsible business through a focus on research excellence and exceptional student experience.
"Lang's leadership in sustainability and responsible business remains a core component of our mission and values," says Lang dean Sara Mann. "As business schools around the world consistently recognize the importance of ethical and responsible business, and look to Lang for leadership in this area, we must move forward and evolve to further champion this important topic."
At the heart of the Strategic Plan is Lang's mission to "inspire purpose by promoting responsible and sustainable businesses and communities." Lang's ability to inspire purpose and cultivate business as a force for good® in society is guided by three foundational pillars including developing sustainable prosperity, empowering people and caring for the planet.
The Strategic Plan specifically prioritizes Lang's research and scholarship efforts through enhanced external partnerships and student-centered research training.
Lang's five strategic priorities, include:
Enhancing Lang's Reputation for Excellence and Leadership in Sustainability
Creating Leaders for an Inclusive Future
Research Excellence
Educational Innovation &Exceptional Student Experiences
Fostering Strong External Partnerships & Meaningful Career Development
"While this plan will guide our resourcing and efforts for the next five years, it's important to recognize that it will come to life by our passionate faculty and staff through their impactful research and student-focused teaching and supports," added dean Mann.
Share this page
News Topics