Dean attends United Nations Private Sector Forum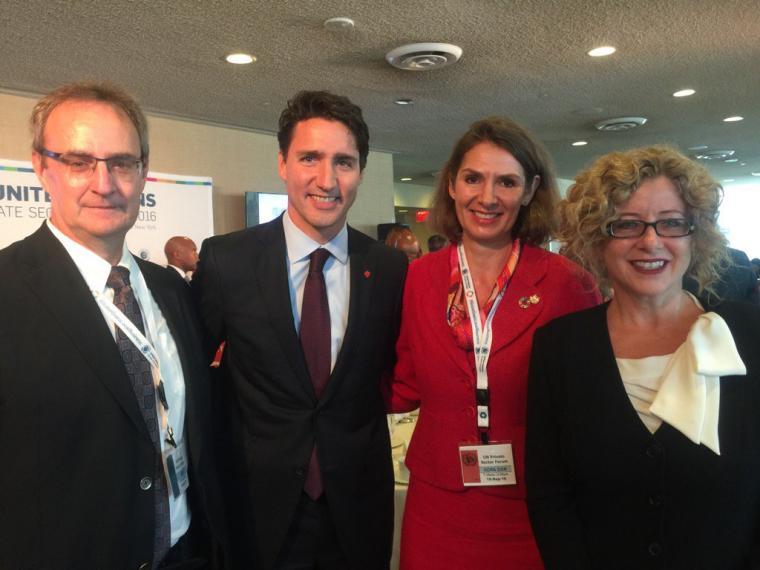 On September 19th, Dean Julia Christensen Hughes (on leave) will be attending the 2016 United Nations Private Sector Forum in New York City. The UN Private Sector Forum is focused on the role of business in advancing sustainable development to prevent global instability. Hosted by UN Secretary-General Ban Ki-moon, the Forum is organized in collaboration with the Co-Chairs of the United Nations High-Level Meeting of the General Assembly to address Large Movements of Refugees and Migrants. 350 Chief Executives, Heads of State and Government, leaders of UN Agencies, Funds and Programmes, and leaders from civil society, business associations, foundations and investor groups will attend the forum.
With the theme of business and the 2030 Agenda: Securing the Way Forward, the Private Sector Forum will highlight important connections between the Sustainable Development Goals (SDGs) and the new Agenda for Humanity – which, together with the Paris Agreement on Climate Change and the Action Agenda on Financing for Development, are pillars of the 2030 Agenda. 
---
More information
College of Business and Economics commitment to the United Nations Sustainable Development Goals
Read the College's Sharing Information on Progress report to PRME
Share this page
News Topics