Dean Julia Christensen Hughes and Professor Jane Londerville in the news

College of Business and Economics Dean Julia Christensen Hughes provides comments on cheating in Canadian universities in this article from The Globe and Mail. In her comments, Dr. Christensen Hughes notes the large gap between the number of students who admit to cheating when surveyed and the number of students caught cheating. Read "Cheating said to be on rise in North American B-schools."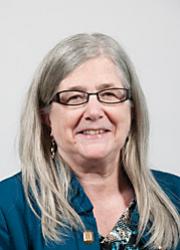 Also in the news, Real Estate and Housing Professor Jane Londerville is quoted in the Guelph Mercury about the shortage of affordable rental housing in Guelph. According to Londerville, there are a number of factors in addition to the cost of building that affect the developer's ability to recoup costs. Read "Make housing benefit and living wage an election issue, says Guelph poverty task force."
Share this page
News Topics