April 28: Second-year marketing students collaborate to propose growth solutions for Ag Energy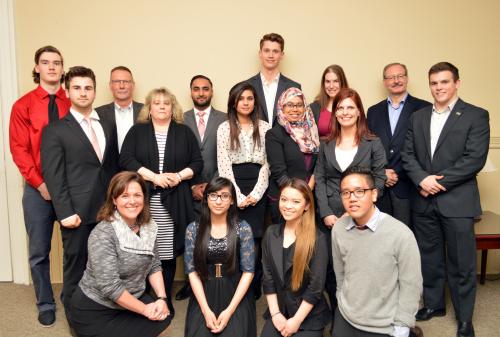 When asked why local energy co-operative, Ag Energy, challenged second-year marketing students to come up with ideas for their five-year strategic plan, chief executive officer Rose Gage provided the perfect explanation:
"Where else can you get an additional 200 minds to critically review your business and offer solutions?"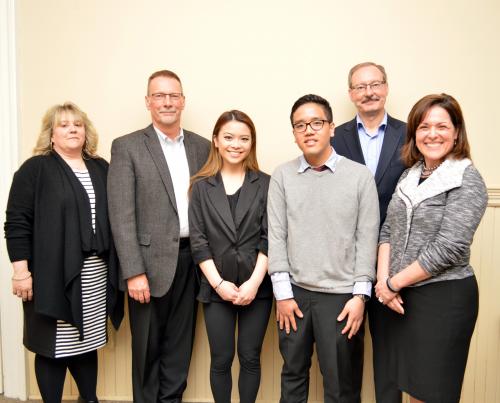 Gage and her executive team got just that when they challenged students in Nicole McCallum's Marketing Information Management course to research and develop strategies to expand Ag Energy.
The top prize - a $1000 contract to turn the winning recommendations into a report for the co-operative's use - was awarded to Benjamin Christian and Yeelok To.
"This pilot has proven to be an excellent opportunity to assist Ag Energy in its strategic planning process," said Gage. "Also, the ability to engage with the second-year students is a great way to build connections within our community. I look forward to working with the results of the competition and integrating them into our next five years!"
In preparation for the competition, students were asked to identify the growth opportunities for Ag Energy and show how the cooperative's information management practices and potential for technological innovation could support growth. Solutions also had to pay special attention Ag Energy's customer relationships.
Christian and To's recommendations included creating an internal centralized database through which data needed by various departments could be easily extracted, and a web-based system targeted at customers where they could gain easier access to information. They also proposed an expanded social media strategy.
For Christian and To, working outside of their comfort zones was a valuable lesson: "The best part of this project was learning how to work together as a team to achieve something we didn't know we could do," they said.
According to McCallum, the experience was positive for all participants: "I believe teaching and learning is a two-way street," she said. "I find it incredibly special to be a part of an experience like this with them. They really stepped up their efforts to a professional level in an academic environment that both challenged them and gave them something different."
Share this page
News Topics