Dec. 3: College of Business and Economics professors make national headlines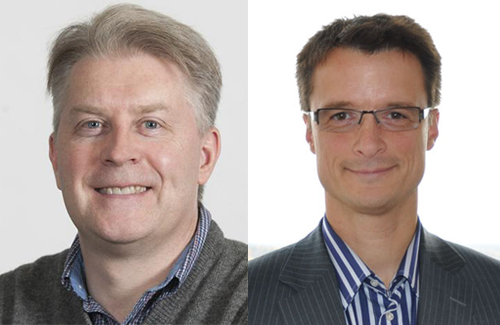 Economics professor Ross McKitrick, and marketing professor Sylvain Charlebois, have both been noted in national media recently discussing topics related to climate change and agriculture.
On November 23, McKitrick was quoted in Maclean's magazine in an article about climate change and pollution that detailed Volkswagen's fallout over its recent emissions scandal, in addition to other companies that have misstated their environmental impact. In the article, he comments on the limitations of measuring global emissions output. On November 25, McKitrick wrote an article for the National Post commenting on the lack of scientific evidence used by the government to construct and communicate their climate change policy.
On November 30, Sylvain Charlebois and University of Guelph geography professor Evan Fraser, wrote an article in the Globe and Mail about the impact of agriculture on greenhouse gas emissions and its absence from the climate change talks in Paris. According to the article, the sector is responsible for approximately 30 per cent of emissions and is particularly vulnerable to climate changes.
Share this page
News Topics