Marketing professor and graduate student win best paper at international conference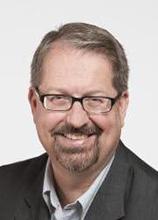 Associate professor Brent McKenzie (Department of Marketing and Consumer Studies) and MSc candidate (Marketing and Consumer Studies) Victoria Taylor were awarded Best Paper at the 2016 International Conference on Economics, Business and Marketing Management (ICEBMM), held in Barcelona Spain on February 15.
Supported by the Longo's Food Retail Innovation Fund, which was established in 2013, their paper, titled "The Use of Electronic Shelf Labels in the Retail Food Sector" presented the findings of a consumer-based study that gauged the impact of Electronic Shelf Labeling (ESL) on consumers within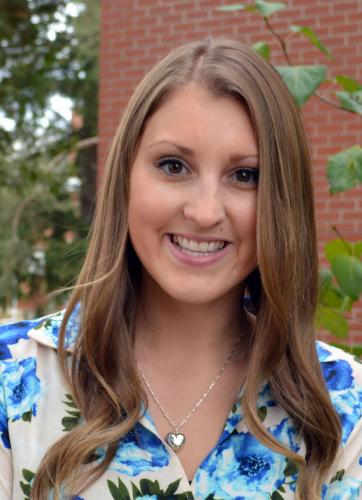 a grocery retail setting. This type of price labeling, which has become quite common in Europe, replaces paper-based shelf labeling with a small electronic device that displays the product price. It can also provide the consumer with additional information including product use and competitive pricing.
"There has been a fair amount of research on the value of these labels to retailers, but little research as to their effect or impact on shoppers," said McKenzie. "This paper marked the conclusion of the first phase of our research on ESL. The second stage, which we are currently working on, is to enhance our survey findings from this phase through focus groups."
The survey that McKenzie and Taylor conducted asked shoppers about their shopping habits as well as their knowledge about ESL. Participants were also asked to view a series of images and answer questions about the image they observed, before being more overtly introduced to ESLs and asked a more in-depth series of questions.
According to McKenzie, the findings of the paper focus on terms such as efficiency, indifference, sustainability, salience/clarity and accuracy, and many of the responses concerned price, but there were also surprising responses about technical issues. He also says the study has made methodological advances in assessing "consumer indifference."
"What was interesting was the number of comments about technical concerns, particularly accuracy, malfunction and errors. It was also interesting that the number of responses that stated there are neither advantages nor disadvantages of ESLs for shoppers." said McKenzie. "In terms of research contribution, in terms of theory, this study developed a research methodology that can better assess consumer "indifference" to new technology, while from an industry perspective it provided insights as to potential issues that retailers may want to highlight, ignore, or redirect in terms of ESL use."
The ICEBMM aims to bring together leading academic scientists, researchers and research scholars to exchange and share their experiences and research results about all aspects of economics, business and marketing. McKenzie will continue sharing this research at a seminar at the Institute for Retail Studies at Stirling University, in Scotland, in April.
Photos: Top left, professor Brent McKenzie, lower right, graduate student Victoria Taylor.
Share this page
Find related news by keyword
News Topics