June 26: University of Guelph brothers win Make Rental Happen Challenge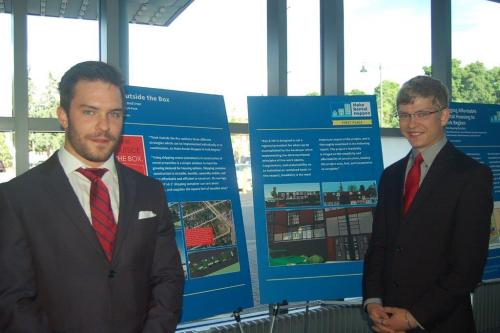 Two University of Guelph students recently received first place, $5000 and high praise from a panel of judges at York Region's Make Rental Happen Challenge. Brothers Daniel and Kyle Foch beat out rental housing proposals from post-secondary students across Canada and Yale University in the United States. Their proposal included building street level retail space for artists with affordable housing above. The project is designed to be built out of shipping containers, making it sustainable.
Daniel Foch is a Real Estate and Housing student and Kyle studies Landscape Architecture. Read "Young York Region designers can Make Rental Happen."
Share this page
News Topics