Jan. 19: College of Business and Economics hosts Leadership Call to Action event with social entrepreneur Marc Kielburger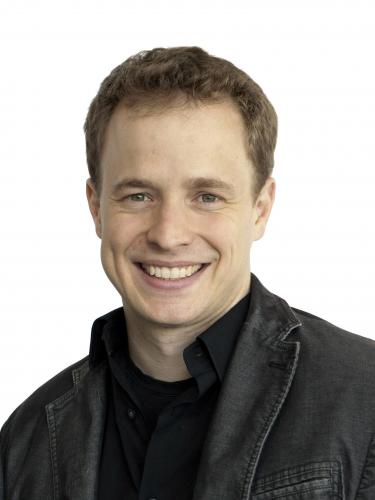 Photo: Marc Kielburger
How can small, daily decisions impact large social change? That's the question social entrepreneur and New York Times bestseller Marc Kielburger, co-founder of Free the Children, WE Day,and ME to WE will ask business and community leaders at the inaugural "Leadership Call to Action" hosted by the College of Business and Economics at the University of Guelph.
Kielburger will address the importance of taking positive action to address social issues. Current students and alumni of the MBA and (MA) Leadership programs are invited to attend the event, as well as those contemplating enrolling in the programs.
"We feel that, as January is the start of the New Year, it is an appropriate time for us, as leaders, to examine what we can do to make the world a better place," says Assistant Dean of Executive Programs, Charles Evans. "It's also an opportunity to connect with our students beyond the curriculum and to role model what we stand for as a College."
The event will be held on January 20th from 7:00-9:00pm at the Holiday Inn, 601 Scottsdale Dr, Guelph.

Along with his brother Craig, Marc Kielburger is co-founder of Free The Children, an international charity that empowers communities to lift themselves out of poverty using a holistic, sustainable five-pillar development model.  Free The Children, along with WE Day, and ME to WE is part of the WE.org family which empowers people to change the world.   Every year, over 200,000 students from over 10,000 schools attend WE Day events in the US, Canada and the UK. WE Day is one of the world's largest registered non-profit initiatives on social media, with more than five million followers.ME to WE is an innovative social enterprise that provides products that make an impact, empowering people to change the world with their everyday consumer choices.
Kielburger has shared the stage, and his voice, with Nobel Peace laureates, heads of state, celebrities, rock bands, actors and icons, including Malala Yousafzai, Former Soviet President and Nobel Peace Laureate Mikhail Gorbachev, Archbishop Desmond Tutu and Sir Richard Branson, among many others. He has also received 10 honorary doctorates and degrees for his work in the fields of education and human rights. He is the recipient of the Order of Canada, and was selected by the World Economic Forum as one of 250 Young Global Leaders. His work has been featured on The Oprah Winfrey Show, 60 Minutes, as well as in National Geographic, TIME, and The Economist.
Share this page
News Topics