Marketing management student wins Co-op Student of the Year Award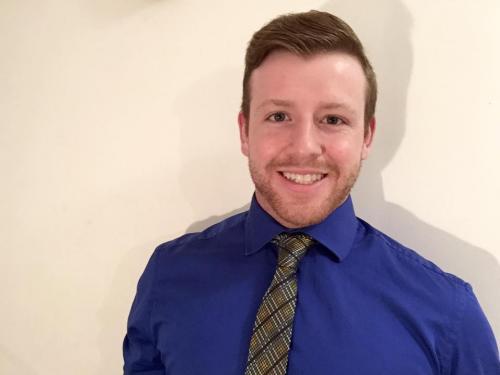 Marketing management student Andrew Crawford will complete the final year of his Bachelor of Commerce degree as the 2015 Co-op Student of the Year in Commerce & Social and Applied Human Sciences. Award recipients were announced recently by Co-operative Education & Career Services at the University of Guelph.
Crawford is being recognized for his work term with RBC Royal Bank, where he took on the role of communications coordinator. During his time with the bank, he implemented a new way of advertising course offerings to RBC employees, which received accolades from users of the site when it launched. 
"During my time with RBC, I enjoyed the various exciting and challenging opportunities my team put me in," said Crawford. "Although the role was in HR and not marketing specific, I was able to put my marketing education to use. I developed and managed a new mechanism for the communication and marketing of RBC's internal course offerings."
In addition to his formal role, Crawford also had the opportunity to participate in different events offered by RBC to its students, including the co-op innovation challenge and the HR Leadership Forum where he was a speaker on the millennial panel. He also put his marketing education to work as a student partner assisting the recruitment team with work term events, creating a weekly newsletter and content and organizing social events for students to get to know one another and network.
Crawford says that in addition to applying his in-class learning, his co-op experience also helped him think differently about the job search process.
"One of my major takeaways from my experience with RBC is always to have an open mind when searching for jobs. Although working in HR was not what I had planned, my team at RBC was able to utilize the skills and education I brought to the team to help the team thrive. They challenged me with various tasks that I was able to take full ownership of."
Crawford now works as an RBC Student Ambassador, connecting his former co-op employer to campus related events. He will receive his co-op award at a reception on March 10. Learn more on the Co-operative Education & Career Services website.
Share this page
News Topics