May 11: Professor Miana Plesca's research on the gender wage gap makes national headlines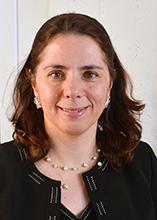 Discussion over the gender wage gap has gained momentum over the past few weeks, following a workshop held at the University of Guelph that discussed research completed under the Pay Equity Office's Gender Wage Gap Grant Program, and an announcement from McMaster University that it will increase salaries of its female faculty following a two-year study that revealed the presence of a gap at the institution.
Professor and labour economics expert Miana Plesca has made national headlines with her research on the wage gap, being featured in a CBC Radio interview and a recent article from the Globe and Mail. In both interviews, Plesca discusses the findings in her report for the Pay Equity Commission, including the root causes of the gap and strategies for moving toward equal pay.
Share this page
News Topics