May 12: Mike von Massow reveals the beauty behind purchasing ugly fruits and vegetables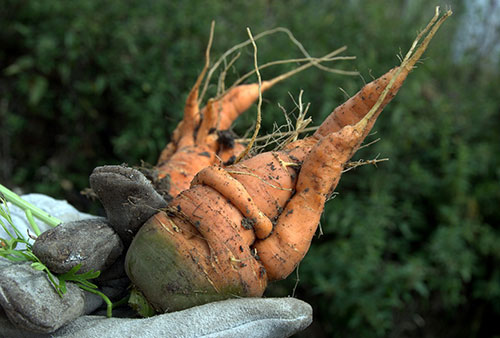 The next time you're at the grocery store, don't ignore the ugly fruits and vegetables. They're just as nutritious as the pretty ones, and buying them helps reduce food waste and can save you money at the checkout.
According to School of Hospitality, Food and Tourism Management professor Mike von Massow, "More than half of the food that is thrown out at the household level is fruits and vegetables.Two-thirds of that waste is avoidable."
According to this at Guelph interview with von Massow and geography professor Kate Parizeau, consumers are used to purchasing perfect produce because that's what grocery stores make available. A recent initiative by Loblaw's to sell "Naturally Imperfect" produce at a discount is something von Massow calls "a great move."
The researchers recently partnered with the City of Guelph and York Region to investigate strategies to reduce food waste, something that is of much interest to municipalities.
Von Massow says food often gets wasted because it's no longer suitable for its original purpose. Looking for ways to use it for something else can help reduce waste. 
Share this page
News Topics