May 2: The Honourable William Winegard to receive Lincoln Alexander Outstanding Leader Award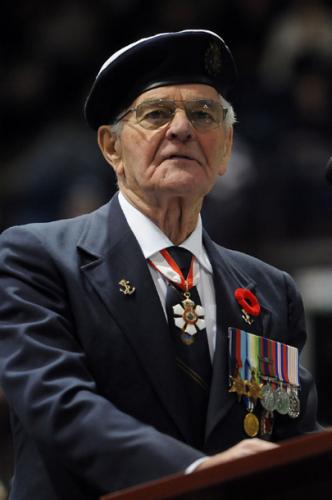 One of the University of Guelph's founding presidents will return to campus on May 27 to receive the Lincoln Alexander Outstanding Leader Award. The Honourable William (Bill) Winegard served as U of G's second president and vice-chancellor from 1967-75 and has enjoyed a varied and influential career as an educator, administrator, engineer, scientist and federal politician. Born in Hamilton, Ontario, he served during World War II in the Royal Canadian Navy from 1942–1945, becoming the youngest qualified navigating officer in the Canadian Navy. His book Solification of Metals was published in English, French, Japanese and Russian.
Named after the Honourable Lincoln Alexander, the University of Guelph's chancellor emeritus, the Outstanding Leader Award honours a Canadian whose actions and accomplishments demonstrate a commitment to leadership with particular emphasis on the values of learning, collaboration, advocacy and service.
After retiring from his career in academia, Winegard entered into federal politics. He was elected as a Progressive Conservative Party candidate in the Guelph and Guelph-Wellington ridings in 1984 and 1988, respectively. He was the Parliamentary Secretary to the Minister of International Trade from 1988 to 1989, the Minister of State (Science and Technology) from 1989 to 1990, and eventually became Canada's first Minister for Science from 1990 to 1993. He helped to advance international education and development research while a Member of Parliament and as a Minister of the Crown.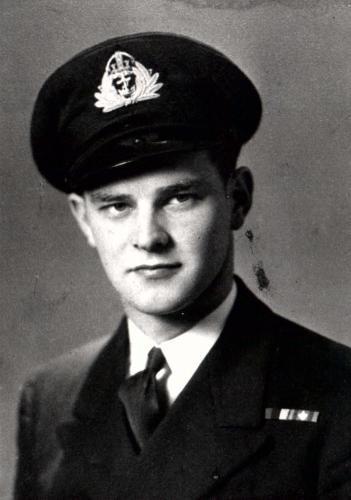 Outside of his contributions to education and public service, Winegard is also well known for his dedication to social and environmental causes. He spends time reading stories to the children at U of G's Child Care and Learning Centre, as well as a number of other schools, and has been involved in fund raising efforts for many charitable organizations such as the Sunrise Equestrian and Recreation Centre for the Disabled, Partners fo Better Health (St. Joseph's and Guelph General Hospitals) and Hospice Wellington. He has been involved with the Rotary Club of Guelph and Guelph Wellington Men's Club.
The Outstanding Leader Award is among the numerous honours Winegard has received, including an honorary degree from U of G and the Lincoln Alexander Medal of Distinguished Service. Winegard was also made an Officer of the Order of Canada in 1998. Furthermore, his accomplishments have inspired awards bearing his own name including the Exemplary Volunteer Awards presented by University of Guelph, United Way of Guelph & Wellington and the Volunteer Centre of Guelph/Wellington, and the Winegard Medal which recognizes undergraduate academic achievement as well as contributions to University and community life at U of G.
In addition to Alexander, Winegard joins previous Outstanding Leader Award recipients the Right Honourable Paul Martin, Martin Connell, the Honourable Louise Arbour, Richard Pound, General Rick Hillier and the Honourable Frank McKenna.
Share this page
News Topics