May 20: NYC's James Beard House to welcome University of Guelph, Canadian chefs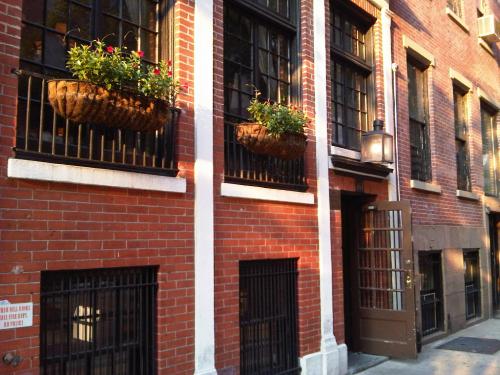 A team of renowned Canadian chefs with University of Guelph connections will be showcasing Canadian cuisine in New York City on Thursday, May 21 at the James Beard House. The team is composed of University of Guelph Good Food Innovation Award winners, as well as Simon Day, a lecturer in the School of Hospitality, Food and Tourism Management and head of Guelph's student-run restaurant, PJ's.
The event marks the first time that a university has been invited to cook at the performance space, named after cookbook author, teacher and champion of American cuisine James Beard. Proceeds from the event will support the the non-profit James Beard Foundation.
"We are celebrating the fact that Canada is food, and the world is richer for it," said organizer Anita Stewart, U of G's food laureate and founder of Cuisine Canada and Food Day Canada.
"It's an ideal opportunity for Canada's food university to promote Canadian cuisine as well as ingredients that have their roots at U of G."
Chefs who cook at the James Beard House are chosen by a committee based on reputation and excellence, and use of high-quality seasonal and/or local ingredients. Thursday's dinner menu will include some of U of G's and Canada's most interesting ingredients, from the Yukon Gold potato to Quebec maple syrup to oxeye daisies to Newfoundland lobster.
Julia Christensen Hughes, dean of the College of Business and Economics, will act as co-host of the event and will also be connecting with business alumni on Wall Street while in New York City.
Foodie's from around the globe will be able to watch the dinner live via the James Beard House Kitchen Cam starting at 5:30 p.m. ET.
Share this page
News Topics