Professor Kris Inwood co-edits book on longitudinal historical research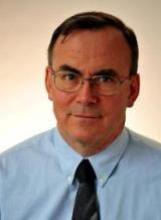 Researchers are making strides towards understanding our collective past by analyzing large historical data sets that have taken digital form over the last few decades. Hundreds of thousands of records, ranging from censuses to hand-written church records, are helping to ignite discussion surrounding long-term change in populations around the world.
Professor Kris Inwood, whose research focuses on economic history, is the co-editor of a book that includes 12 papers in this field focusing on a range of topics. Titled Lives in Transition: Longitudinal Analysis from Historical Sources (McGill-Queen's University Press, 2015), the book took centre stage at a seminar at this year's Congress of the Humanities and Social Sciences at the University of Ottawa in June.
In this article from University Affairs, the impact of the book and this emerging research field are explored.
Share this page
Find related news by keyword
News Topics