Sept. 24: Dean Julia Christensen Hughes to return to UN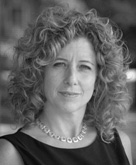 Later this week, Julia Christensen Hughes, dean of the College of Business and Economics, will return to the United Nations General Assembly Hall in New York City to lead a discussion group on implementing sustainable development goals. This is the second trip to the UN General Assembly Hall this year for Christensen Hughes, who travelled to NYC to discuss the need to reform business schools and the principles of responsible management education earlier this year.
The upcoming forum will unite approximately 350 people from business, government, academia, foundations and the United Nations to engage in discussion of existing and new ideas for sustainable development projects.
Share this page
News Topics