Nano-formulation of waste-reducing compound developed at U of G may offer local and global benefits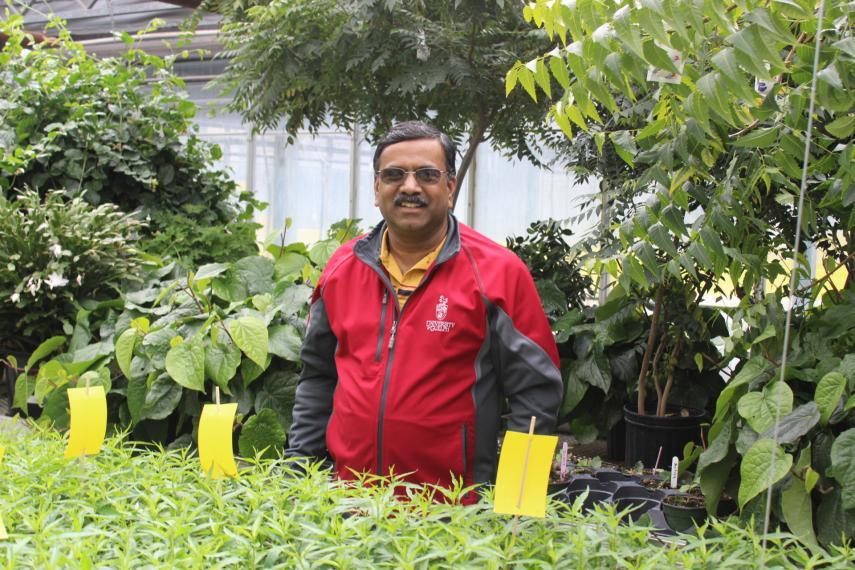 Plant agriculture professor Jayasankar Subramanian and his team are developing new technologies to decrease fruit spoilage, part of Ontario's annual food waste that costs a total of $12 billion per year.
Subramanian runs a research program to develop new fruit trees in the Niagara region and teaches at the University of Guelph. For the past 10 years, he has also been building on a long-standing research program at U of G (started by Prof. Gopinadhan Paliyath) to explore new ways to use hexanal, a naturally occurring compound that slows fruit aging.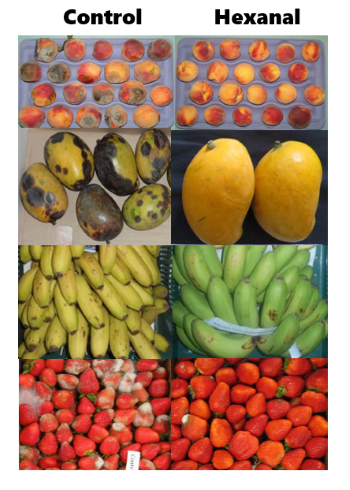 Reducing inequity is the goal for Subramanian and his research team, who are working with international partners to help farmers grow longer-lasting fruit. Hexanal is proving useful in developing countries, where rural producers without access to reliable transportation or adequate refrigeration absorb many of the costs associated with fruit spoilage and loss. 
Now a recent project, funded through the Ontario Agri-Food Innovation Alliance, may improve local production as well. It involves packaging hexanal in nano-formulations to extend the shelf life of tender fruits like peaches and grapes by one to three weeks. The extra time would allow the fruits to be shipped farther and enjoyed by more consumers, helping to reduce waste.
"There is no effect on taste, texture or nutritional composition," says Subramanian of the technology.
Hexanal is already being tested in several cost-effective forms, including a liquid spray, a dip and an infusion that is impregnated into stickers or food wrap. These products are being assessed by some 60 researchers, 29 graduate students and more than 5,000 farmers in six countries in Asia, Africa and South America.
"When fruit ages more slowly, it's less likely to be damaged in transport and to become susceptible to microorganisms that lead to rot. Slower aging can even help fruit stay on the tree longer," says Subramanian. "It helps from the farmer all the way down to the consumer.
"My goal is to get the tools for protecting plant health into the hands of farmers to improve productivity so we can achieve food security as well as protect the environment."
Read more about the impact and results of the hexanal project:
Share this page
Find related news by keyword
News Topics