Biofect Innovations Wins Ontario Agri-tech Pitch Competition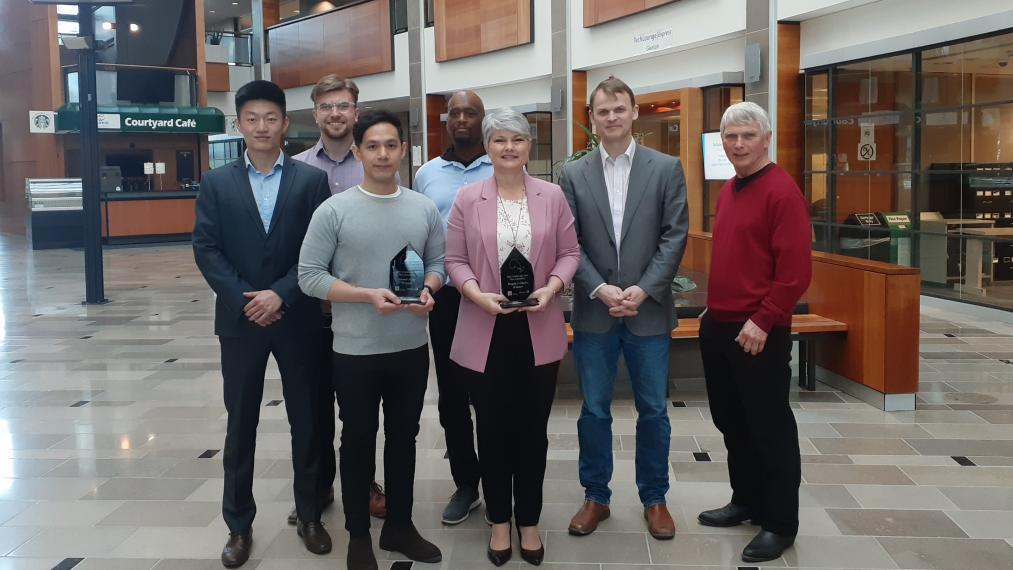 The company is set to grow Ontario's bioeconomy by bringing its potent sugar substitute from lab to market.
Biofect Innovations, maker of a potential sugar substitute, is the $10,000 grand prize winner of the inaugural Agri-Tech Pitch Competition held through the University of Guelph.
Event attendees selected Food Security Structures Canada as the People's Choice winner to receive $2,500.
Held March 24, the pitch event hosted by U of G's Research Innovation Office and the Ontario Ministry of Agriculture, Food and Rural Affairs (OMAFRA) is intended to raise awareness of agri-food issues and showcase promising Ontario companies.
"Our government is proud to support this initiative through the Ontario Agri-Food Innovation Alliance," said Lisa Thompson, Ontario Minister of Agriculture, Food and Rural Affairs. "Innovation such as this will drive our province's agri-food sector forward and ensure that we remain competitive on a global scale."
"The Agri-Tech Pitch Competition creates a tremendous opportunity for cross-pollination between key players — innovators, investors, food producers and entrepreneurs — who together can best catalyze the creation and adoption of technological advances for the benefit of Ontario's agri-food sector," said Dr. Malcolm Campbell, vice-president (research) at U of G.
"This has been a phenomenal opportunity for the University of Guelph to share our passion and vision for innovation with the next generation of agri-tech entrepreneurs."
Biofect Innovations, based in Toronto, created a proprietary fermentation process using microbes that turn industry by-products like starch into brazzein, a sweet-tasting protein 2,000 times sweeter than sugar.
"With this funding, we will develop intellectual property that allows us to establish southern Ontario and Canada as players in the growing bioeconomy," said Dr. Ralph Christian Delos Santos, CEO of Biofect Innovations. "As a Canadian company, our goal is really to generate value and bring it back to Canada, and this is one of the first of many steps along the way."
Five early-stage companies based in Ontario pitched their concepts for a chance to win $13,500 in cash prizes. Other pitch teams included Psigryph, Terra Optima and VETSon.
This event is an extension of the Gryphon's LAAIR Program, funded through the Ontario Agri-Food Innovation Alliance, a collaboration between OMAFRA and the University of Guelph.
The event was sponsored by RHA Partners / 519 Growth Fund and AgExpert.
A recording of the event is available on YouTube.
Interested in getting involved in our innovation ecosystem? Email us at nvc@uoguelph.ca.
Share this page
Find related news by keyword
News Topics