Discussions on responsible leadership education unite business school deans at U of G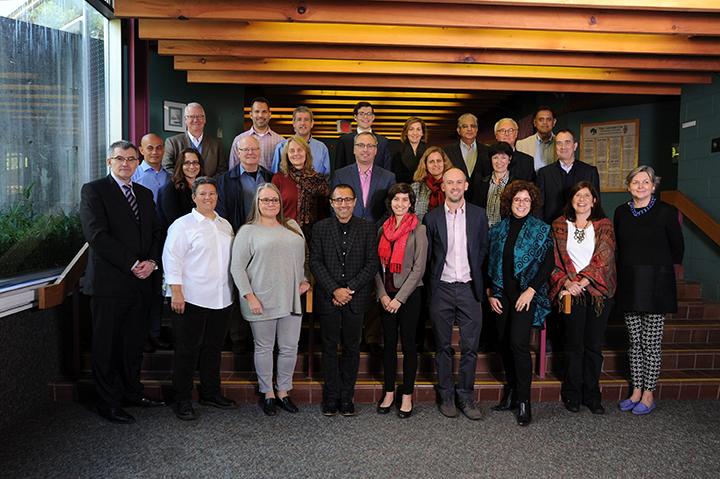 Deans and directors of business schools from around the world are gathering at the University of Guelph this week to discuss how they can create positive change in management education to emphasize responsible and ethical leadership. This inaugural meeting of the Deans and Directors as Catalysts of Change Cohort is part of the Globally Responsible Leadership Initiative (GRLI), a leading incubator of innovation and new practice in business schools started by the United Nations Global Compact and EFMD.
Throughout the two-day meeting, attendees will discuss a range of topics connected to achieving the mission of the GRLI. The main objectives include exploring the current management education landscape, its key future challenges and what they mean, as well as exploring the requirements for achieving a collective and sustained impact. The meeting was initiated through the encouragement of College of Business and Economics dean, Julia Christensen Hughes.
"Fostering leaders who make ethics and sustainability key priorities starts with the type of education they receive," said Christensen Hughes. "Meetings like this are integral to encouraging worldwide adoption of teaching responsible management. It is fitting that the inaugural meeting of this group of deans and directors is taking place at the University of Guelph where we are committed to improving life."
The GRLI comprises 70 partner organizations that are committed to transforming leadership development. Centered in Belgium, it challenges schools to promote positive change throug emphasizing the importance of social responsibility in their curricula. These values naturally align with those of the University of Guelph's College of Business and Economics, which strives to develop leaders for sustainable world and actively engages its students in applied learning that emphasizes sustainability and social responsibility.
Share this page
Find related news by keyword
News Topics