Integration of Sustainable Development Goals discussed at PRME Regional Meeting at University of Guelph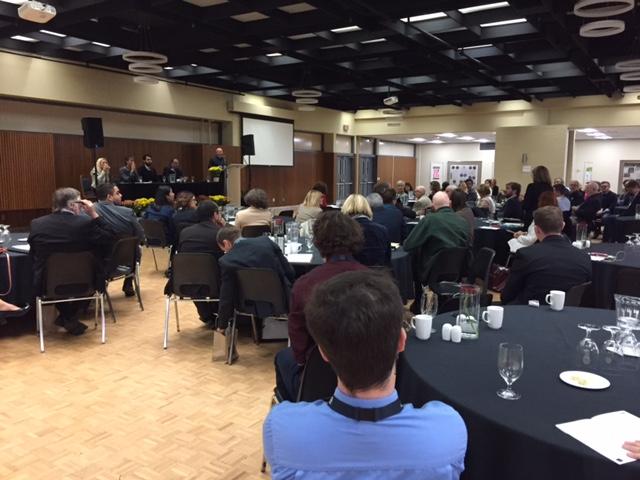 Individuals from across North America representing academia and industry are gathering at the University of Guelph this week to discuss the integration of the United Nations Sustainable Development Goals (SDGs) into their organizations. These discussions are the focus of the 4th Principles for Responsible Management Education (PRME) Regional Meeting North America, hosted by the College of Business and Economics.
PRME meetings aim to promote the UN Global Compact principles to academic institutions, businesses and society. This year, the theme is "Realizing the United Nations Sustainable Development Goals through Education, Research and Partnership."
The two-day meeting will unite prominent speakers from universities and industry, and will provide attendees with insight on the challenges and opportunities surrounding sustainability as well as the implementation of PRME in business schools. Topics such as social corporate responsibility, global initiatives to achieve the SDGs, gender equality and the evolving world of academia are being discussed.
During the meeting, many attendees will be exploring parts of the Guelph area outside of the main campus, by attending a pre-meeting workshop that features lunch at BCorp certified restaurant Miijidaa followed by discussions on teaching innovations at Crawford Lake. Attendees will also have the opportunity to participate in a 'field to fork' dinner hosted by noted management consultant Chris Houston at a local heritage farm and retreat centre.
This event is a valuable experience for all attendees as it highlights the importance of social responsibility and helps advance the SDGs in academia. The University of Guelph makes a fitting location for these discussions given its focus on improving life around the world. 
Share this page
Find related news by keyword
News Topics