Fidelity Investments help fund student finance club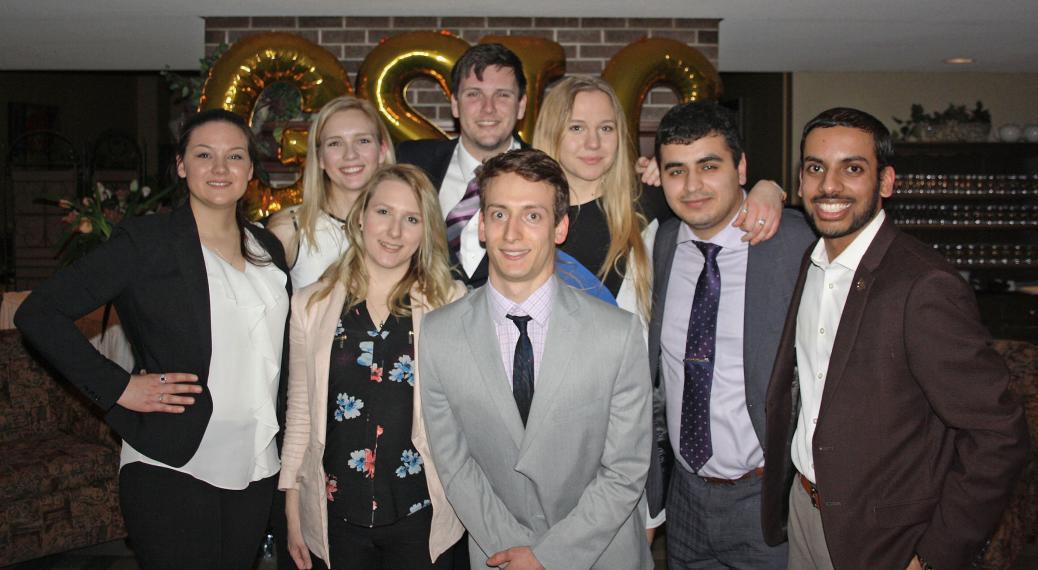 Fidelity Investments is helping a group of U of G business students discover the highs, lows and pressures of trading stocks, fixed income securities and equities through a generous gift to the Guelph Student Investment Council (GSIC) - a group of around 20 U of G finance and economics students.
The GSIC are using a $100,000 investment from Fidelity Investments Canada Student Opportunity Fund to trade on the TSX and other major exchanges. This learning opportunity allows students to try their hand at trading real money on major North American exchanges.
By focusing on the small-to-mid-cap market, the students hope to uncover stocks that have been overlooked by the market, and potentially undervalued, in order to outperform the benchmark index.
The GSIC supplements the students finance curriculum by allowing first and second year students access to a comprehensive equity and debt investment experience, while offering upper year students an environment where they can test their skills through real capital investment and learning opportunities. 
"The funding from Fidelity Investments allows me to apply what I learn in the class room to the real world. Managing an actual portfolio has been the highlight of my time here at Guelph," GSIC's asset allocation manager, Nicholas Lindsey Clark
Acting much like a real investment firm, the GSIC hires and trains students for other business roles such as HR, marketing, accounting and sales. The objective of GSIC's active learning environment is to foster student engagement and learning through practical individual and group activities. 
Although the task may be daunting, the students have a number of tools and resources to help maximize return on the investment. Students receive mentorship from U of G finance and economics faculty, as well as having access to the College's Bloomberg terminals, which provides students with to-the-second financial information to help make the most informed decisions.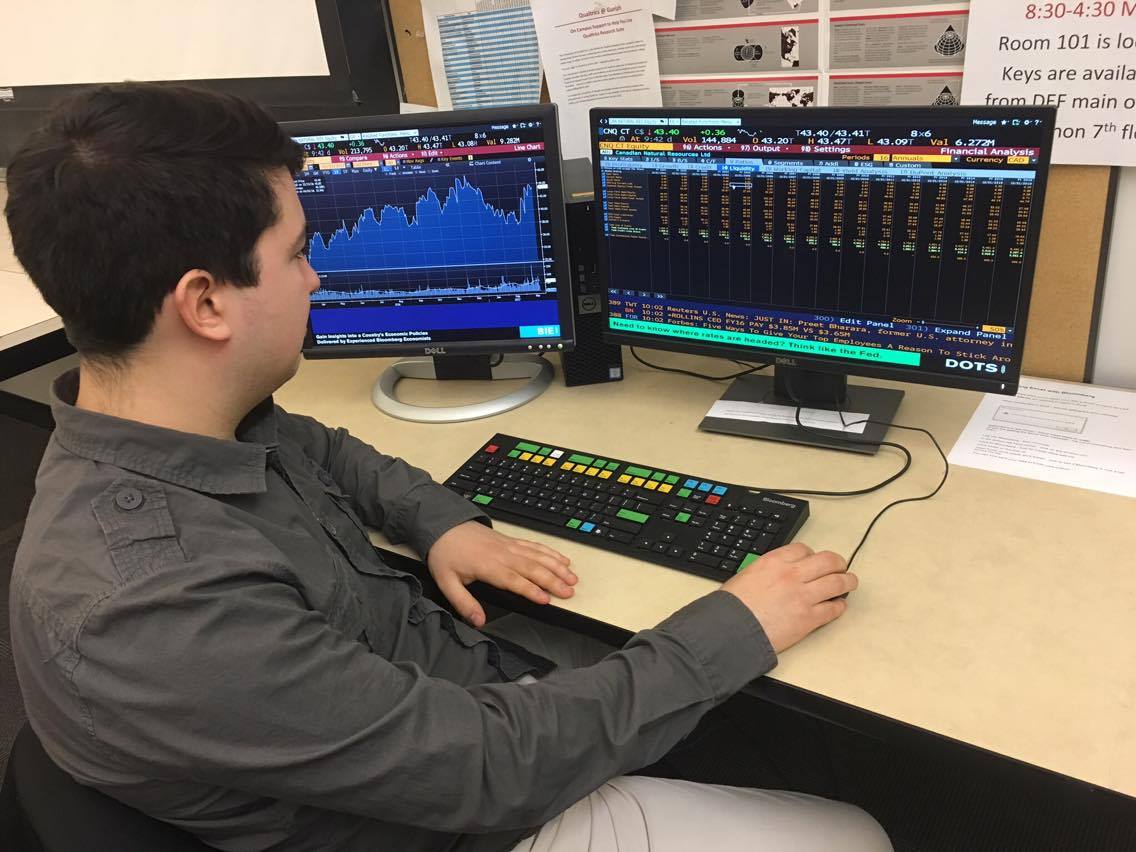 "Having access to real-time, critical data on companies and exchanges is essential to being a world-class investor," says GSIC portfolio manager Leslie Hart.  "Instead of sifting through ten different documents from a company, or comparing prices from different websites on commodity prices, we are using technology like the Bloomberg terminals, which has a wealth of data all at our finger tips.  This means we are more efficient and able to focus on the higher value analysis of companies and investments." 
Under the guidance of finance and economics faculty, the group of students meet weekly to discuss investment ideas to the larger team. The faculty advisors vet all student investments prior to executing any trade.
For finance professor Nikola Gradojevic, and principal faculty advisor for the GSIC, the out-of-classroom experience that the students are receiving will help expand their career options.  "The students are able to understand the usefulness of theoretical concepts in their education and reconcile them with real-world applications. These active learning exercises provide students with the knowledge and skills needed to effectively contribute to modern organizations after they graduate."
All profit generated by the students will stay within the GSIC, helping to expand opportunities for future University of Guelph economics and finance students.
Beyond funding, Fidelity Investments has offered the GSIC support for each of the student positions through mentorship, giving the students access to Fidelity employees in each of the different functions. This allows the students to get additional training and coaching and grow in these positions.
Fidelity Investments has also sponsored a number of events at the University of Guelph. In January, a networking workshop was held for the GSIC, as well as a presentation on capital markets to professor Gradojevic's fourth year students. In March, Fidelity Investments sponsored a Women in Leadership event at U of G.
Share this page
Find related news by keyword
News Topics