U of G business students win global sustainable development essay contest
A team of U of G business students have been awarded one of 17 AIM2Flourish awards – a United Nation's supported academic competition that celebrates real sustainable business innovations. The U of G students were chosen from 503 essay submissions from across the world.
Students are asked to submit essays to AIM2Flourish that best meet each of the UN's 17 Sustainable Development Goals (SDG's). AIM2Flourish identifies the essays that best communicate each of the 17 SDG's.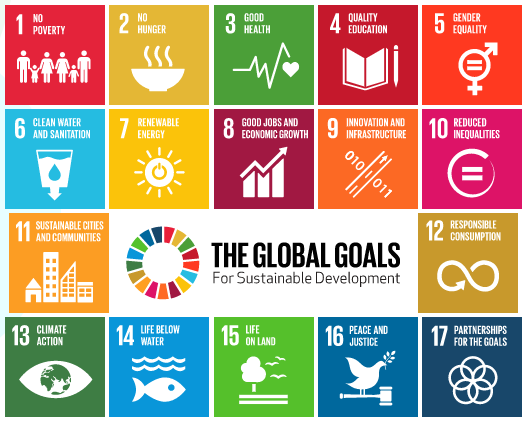 The U of G students' story – Explore a Better Way – focused on terra20, a business that brings a new retail concept focused on helping consumers find healthy, sustainable products. They were chosen as one of the best stories exemplifying how business is a positive force for good and demonstrating progress towards the Global Goal #12 – Responsible Consumption and Production.
terra20 was founded in 2006 by Bill Stewart and Steve Kaminski to make eco-friendly, sustainable products easily available to mainstream consumers. The goal of terra20 was to enable people to buy healthy and sustainable products, while also making connections between customers and the vendors featured in the store. terra20 is a modern retail supplier that uses a system of ethical standards when selecting potential products. This allows customers to trust and be confident that the products are both healthy and sustainable, making a healthy lifestyle more easily accessible to all consumers.
Led by instructor Ruben Burga, the winning U of G team included Hillary Hetherington, Stefanie Kaminski, Maddy Lee, Taylor Floris, and Jake Appleby. These students will take part in the AIM2Flourish's global virtual celebration on May 7-11th.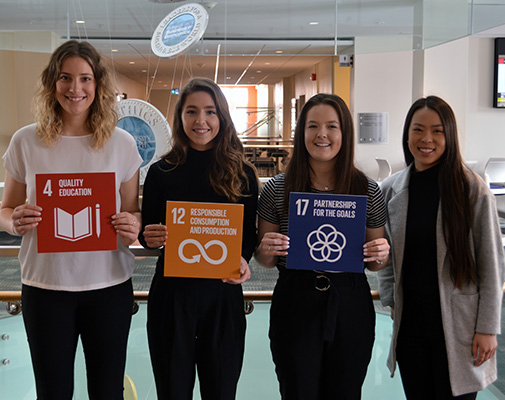 "The team and I feel so honoured to have been chosen as one of the seventeen winners globally," says Taylor Floris. "Quickly after being introduced to terra20, it was clear that their business was a perfect example of a company that is working towards increasing sustainability in their community through selling a variety of healthy and sustainable everyday products for consumers."
Congratulations to everyone involved. A complete list of winners can be found on the AIM2Flourish website.
Share this page
Find related news by keyword
News Topics