Hospitality professionals learn leadership skills, best practices in new certificate program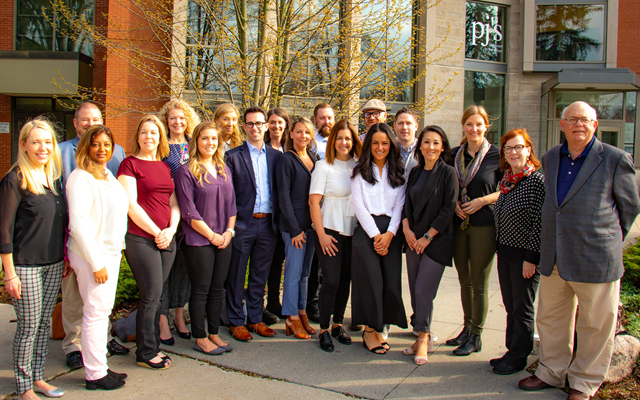 Professionals in the hospitality and foodservice industry were on campus last week for an interactive and engaging 3 day leadership workshop as part of a new Hospitality Leadership Certificate. This workshop was part of a collaboration between Cornell University and the University of Guelph's School of Hospitality, Food and Tourism Management
The interactive workshop saw professionals from across Ontario learn from U of G management and hospitality faculty. The faculty workshop topics included:
Disruption in the Hospitality Industry, dean Julia Christensen Hughes, College of Business and Economics
Intergenerational Dynamics in the Workplace, Organizational behavior prof, Sean Lyons
Positivity in the Workplace, Organizational behavior prof, Jamie Gruman
Coaching & Teach Building, Management prof, Kathleen Rodenburg
The final day of the workshop included a hospitality leadership panel, facilitated by hospitality faculty Mark Holmes, Bruce McAdams and Bill Murray. This panel allowed the students to take the topics learned throughout the workshop and online certificate into an interactive session with academic leaders in the industry.
Participants who enrolled from the Certificate program included Hamilton Tiger-Cats Football club, Deer Ridge Golf Club, Keg Restaurants, Marriott International, Metro Toronto Convention Centre, A&W Restaurant, and Innvest Hotels.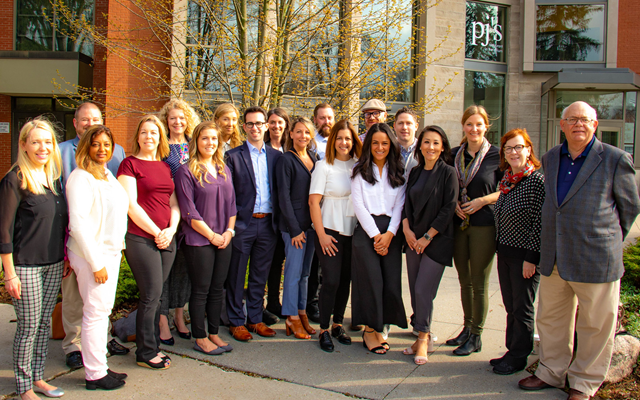 2018 Hospitality Leadership Certificate cohort, faculty and staff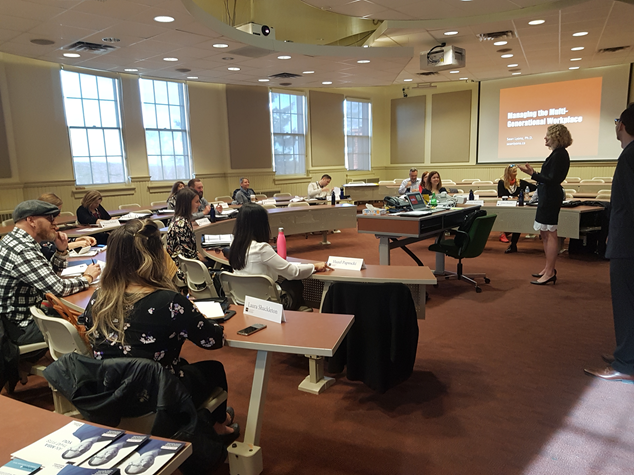 Hearing from the School of Hospitality, Food and Tourism Management Director, Statia Elliot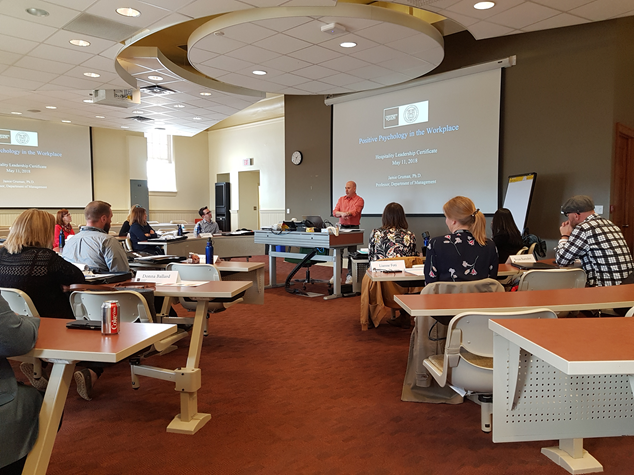 Learning about staying positive in the workplace, from professor Jamie Gruman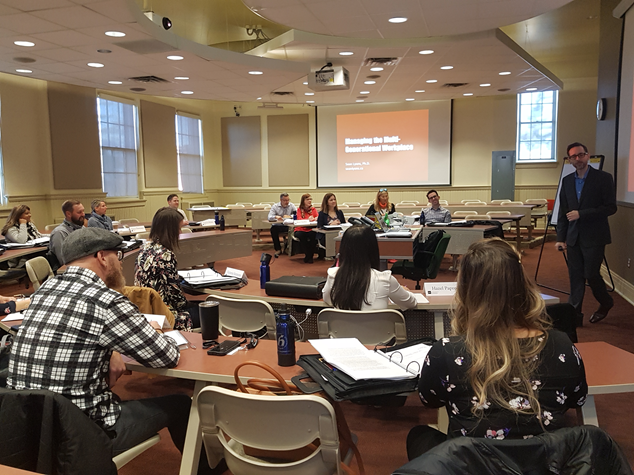 Learning about intergenerational dynamics in the workplace, from professor Sean Lyons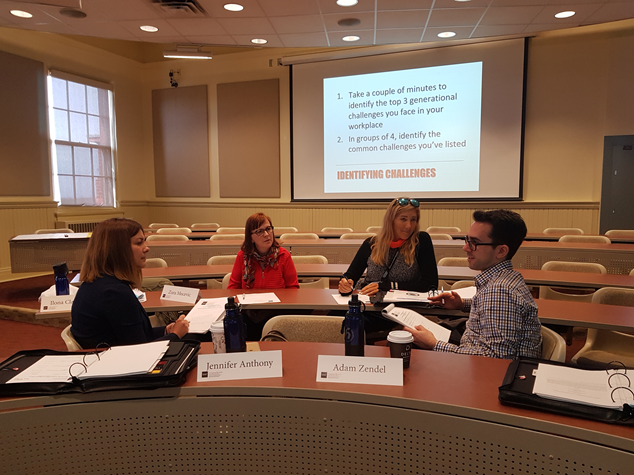 The certificate program gave a great way of networking and working with professionals from other organizations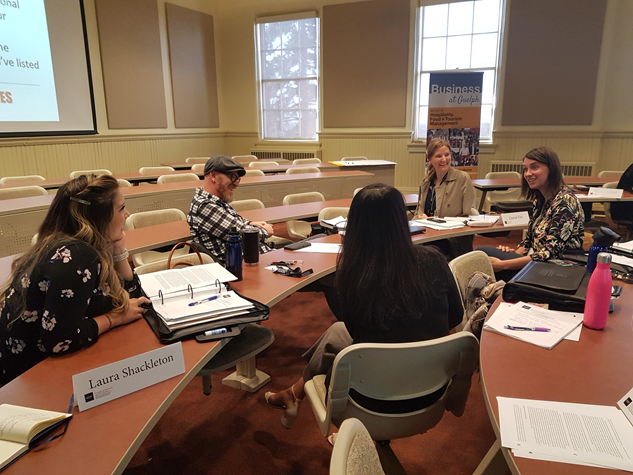 The certificate program gave a great way of networking and working with professionals from other organizations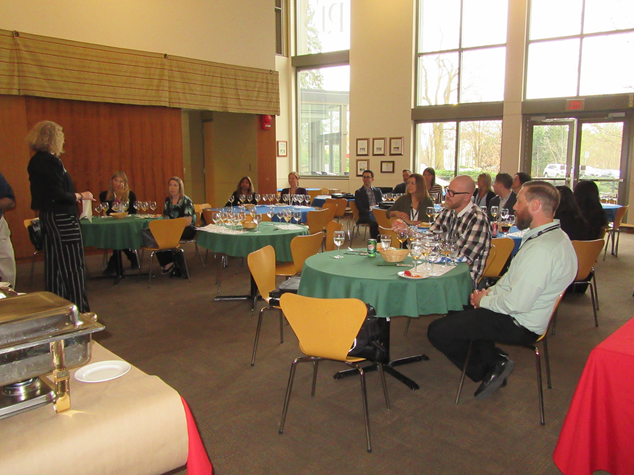 The certificate program gave a great way of networking and working with professionals from other organizations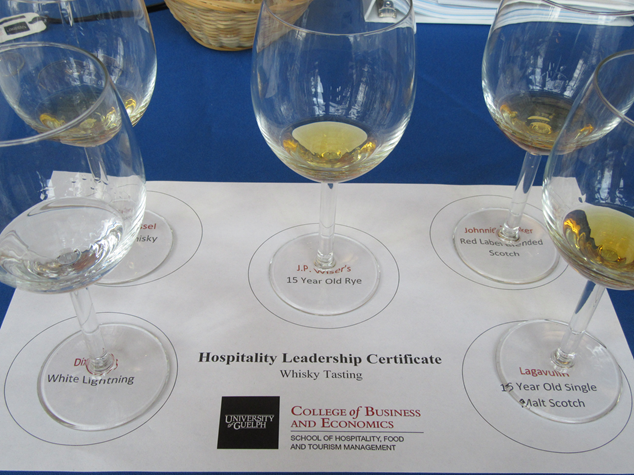 Learning about the subtleties and nuances of whisky
---
For more information on the Hospitality Leadership Certificate, visit www.uoguelph.ca/business/hospitality-leadership-certificate/workshop
Share this page
News Topics