Unique hands-on business course featured in Globe and Mail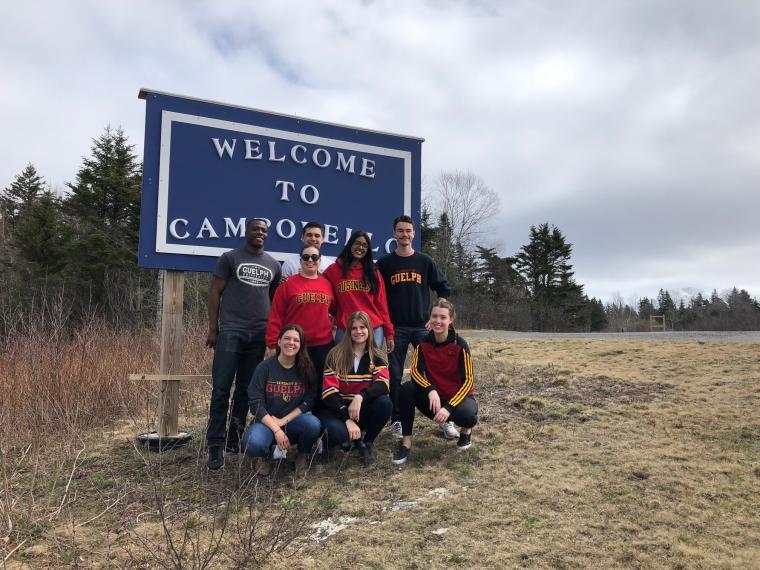 A new business consulting course at the University of Guelph that entailed eight students visiting the isolated community of Campobello Island, New Brunswick with the goal of helping them develop a plan for a sustainable future was featured in the Globe and Mail June 7.
The community's leaders learned of Guelph's unique pilot program aimed at giving students the opportunity to apply their in-class learning to real-life situations, and contacted the University in seek of help.
One of the biggest issues facing the community of about 1,200 people is its geographic isolation. The island is accessible by ferry only four months of the year. To get there by land, visitors need to cross a bridge from Maine to the island. As a result, unemployment, education, food security and waste management are ongoing challenges. The island is also seeing a gradual drop in population with members growing up and moving elsewhere.
Over two semesters the students learned the academic principles of business consulting and then applied them to the real-life situations facing the people on the island. They analyzed the socioeconomic conditions of Campobello Island and developed strategies to address them. Mayor of Campobello Island, Stephen Smart, also visited U of G to talk to the students about the challenges facing the community.
In April, the students, along instructor Ruben Burga in the College of Business and Economics and Prof. Shoshanah Jacobs in the College of Biological Science, spent two weeks in Campobello Island. During that time they met with community members, local government as well as people from the business sector to gather first-hand experiences of what it's like to live there and assess options for a sustainable future for the community.
The students will present a report to the island leaders this summer.
In the meantime, Smart hopes to continue the relationship with U of G and build on the work from the current class. Building relationships with communities like Campobello Island will be an ongoing focus for the course.
Share this page
Find related news by keyword
News Topics