Lang announces interim associate dean (external relations)

The Gordon S. Lang School of Business and Economics is pleased to announce the appointment of professor Statia Elliot as interim associate dean (External Relations), beginning August 1st, 2019 for a one-year term. In this role, Elliot will be responsible for engaging with the School's alumni, external partners, and community stakeholders, stewarding the School's existing relationships, and building the Lang brand within and beyond the University of Guelph.
"I have every expectation that Lang will increasingly become recognized as a globally leading business school. I look forward to working closely with colleagues to support key initiatives across the school including; communications, development, alumni affairs, awards and government relations", says Elliot.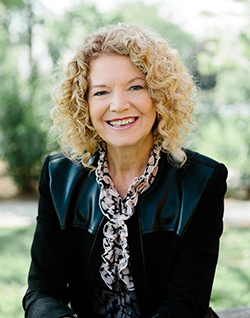 Elliot has served as the director of Lang's School of Hospitality, Food and Tourism Management for the past five years, and most recently worked with alumni to celebrate the 50th anniversary of the Bachelor of Commerce degree at U of G. Her combined experience in academic leadership and industry outreach will help to advance Lang's position amongst the Canadian business school landscape.
Elliot attained her PhD in Management from Carlton University, and worked in both private sector consulting and public sector management before joining the University of Guelph in 2007. She has published 30 peer-reviewed journal articles, over 50 conference papers, is an active member of the University's Senate since 2014 and is chair of the Senate Honours and Awards Committee. She also serves as director on several Boards, including the Ontario Tourism Education Corporation, the International Travel and Tourism Research Association, and Destination Canada's Research Advisory.
With Elliot's appointment, tourism prof. Chris Choi will serve as the interim director of Lang's School of Hospitality, Food and Tourism Management.
Share this page
News Topics