Lang students hit podium three times at hospitality and tourism case competition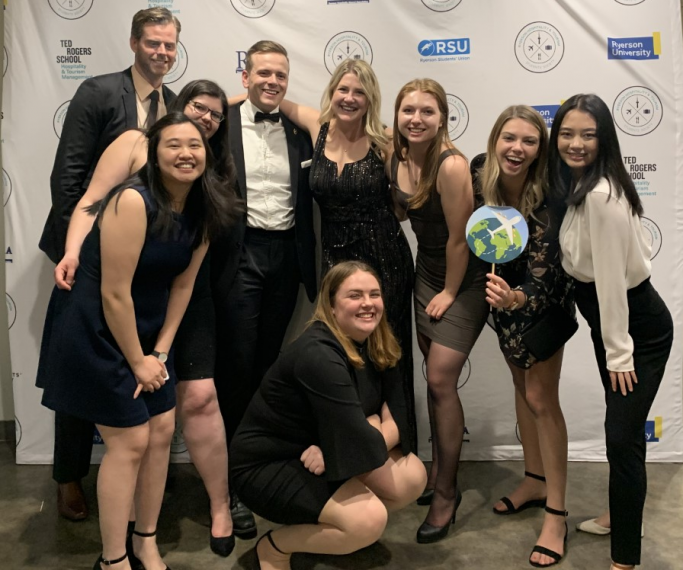 Earlier this month, students for Lang's Hospitality, Food and Tourism Management competed at the 2020 Hospitality and Tourism Case Competition held at Ryerson University.
The annual competition provides an opportunity for students in Hospitality and Tourism programs to demonstrate their presentation skills, problem-solving skills, and creativity by answering challenging case questions in front of a panel of industry leaders.
Lang students continued their history of success at the competition, placing first overall in the Hospitality category, and both second and third in the Tourism category.
Congratulations to the winning teams!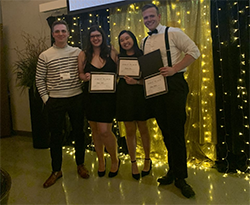 First Place - Hospitality
Teresa Smith, Na (Yolanda) Chen, and William Boulter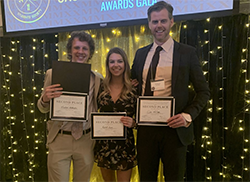 Marshall Adlington, Rachel Lewin, and Daniel McIsaac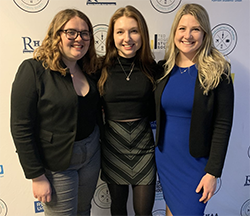 Anna Welgan, Emily Robinson, and Cassia Groenenberg
Share this page
News Topics