5 Questions with alumnus and CPA Justin Dourado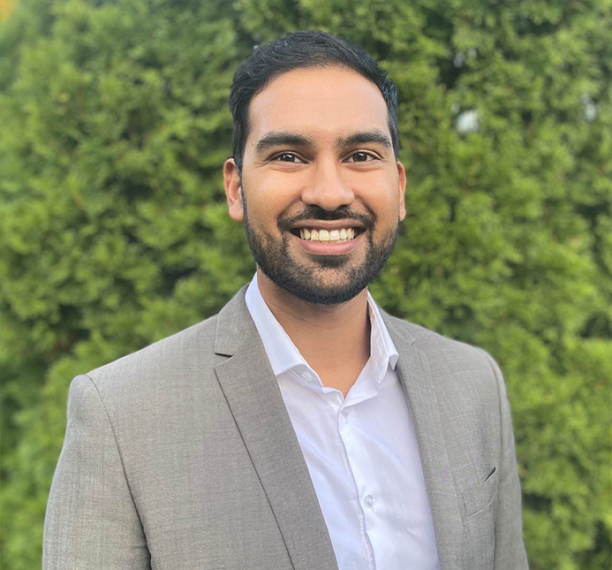 Achieving your CPA designation is a major milestone for any aspiring accountant. For alumnus and recent CPA Justin Dourado (BComm '17, GDip '17), the Lang School provided him with the accredited courses needed to achieve his designation and the opportunity to land a job at PwC.

We chatted with Justin after recently achieving his coveted CPA designation.

How did the Lang School help you in your pursuit of your CPA?
"The Lang School helped me in my pursuit of the CPA in a couple of different ways. The first was providing me with the necessary undergraduate courses required for entry into the CPA's Professional Education Program. This was extremely important to me as I knew that I needed to go to a school which was CPA accredited.

Secondly, Lang provided me with the opportunity to attain a graduate diploma in accounting. Through the Graduate Diploma in Accounting, I covered the core modules and elective modules in Assurance and Taxation of the CPA PEP allowing me to proceed to the CPA Capstone Modules 1 and 2. Upon successful completion of these modules, I was eligible to write the CFE (Common Final Exam). It was in this program where I was taught to critically think and to apply the knowledge I learned over the course of my undergrad. This graduate program really helped me to understand case writing and how students are tested on the CFE.

Lastly, Lang provided me with opportunities to network with well-recognized companies such as PwC. Through my networking I was able to interview and subsequently land a job at PwC, a 'big four' accounting firm. PwC provided me with the tools, knowledge, and time to study and prep for the CFE which I passed in 2018."
What is your role and company you work for?
"I'm currently a finance manager at a company called ESC Corporate Services. ESC takes a leadership position in providing corporate legal services and public records search/registration services to banks, law firms, fin-techs, and insurance/accountant institutions across Canada through innovative technology solutions. I have three direct reports and am currently exploring my passion for technology and digital transformation through this role. Prior to this, I was working at PwC LLP as a senior assurance associate in their goods, products, and services group in Toronto. I specialized in technology and worked on some really great tech clients (both large and small) during my time there for the last 3 years before joining ESC."
How will a CPA help you in your career?
"The CPA is a professional designation that qualifies me as a certified public accountant. It represents that I have achieved excellence in the subject matter of accounting and through my practical experience, I've exemplified values such as integrity, objectivity, professional competence, and confidentiality. Through my CPA experience, I believe I've been able to develop my problem solving, leadership, teamwork, communication, and analytical abilities. It's these skills and the knowledge I've gained through studying and my experience where I believe the CPA will really take my career to new heights. It will allow me to take on leadership roles that require competence, decision making, and problem-solving. I am looking forward to all the opportunities the CPA will provide me with. It's currently brought me to ESC as a manager and I look forward to growing in this role."

What is your favourite memory of your time at Lang?
"I have so many fond memories of my time at UofG! To highlight one specific one, it would be when the business building (Macdonald Hall) at UoG was first constructed. This was such an accomplishment for the school and it really gave us business students a place to call home. I specifically remember the ribbon-cutting ceremony that I got to participate in, along with the dean, key faculty, students, donors and the Guelph community. It was such a fun evening for all those in attendance!
Another fond memory is having dinner at Creelman Hall on campus in my first year with all my friends. UofG has some amazing food options and at Creelman, I was able to enjoy great food on a daily basis."


Where do you hope to take your career?
"In regards to my career, I want to continue getting more experience as a leader in finance/ accounting, and most importantly in business strategy. I love technology and I aim to continue to grow within the tech industry and potentially bridge into a role in esports/gaming, an emerging market that I have a lot of interest in. My end goal is to start my own business in time, and I want to be able to leverage my experience, network, designation and education from UoG and the Lang School to succeed in it!"

Share this page
News Topics