Lang School celebrates inaugural Lang Scholars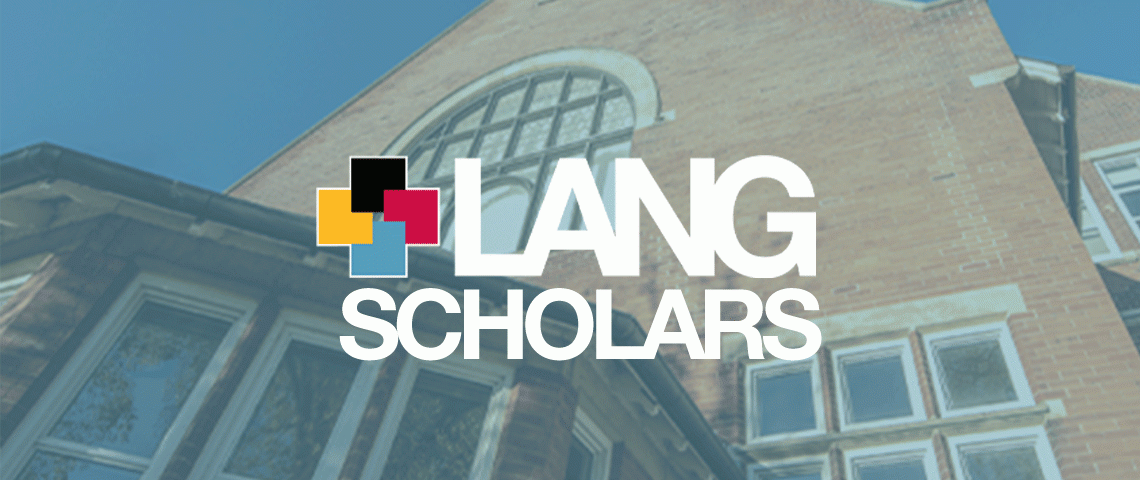 The Lang School recently celebrated the inaugural recipients of the Lang Entrance Scholarships, which recognize outstanding incoming students at the undergraduate and graduate level.
The scholarships were established in 2019 as part of the transformative $21-million gift by Stu and Kim Lang to name the Gordon S. Lang School of Business and Economics. The entrance scholarships are available for incoming undergraduate students, graduate students, and students in Lang's executive programs (MBA and MA Leadership).
"These entrance scholarships aim to attract students who demonstrate a commitment to being ethical, to community involvement, and who view business as a force for good that can create a more sustainable world," said Dean Lysa Porth. "As we welcome Lang Scholars each year, we will continue to build a community of students who champion community engagement and business ethics."
Ryan Difrancesco, Bachelor of Commerce, Sport Management

Cyril Fayek, Bachelor of Commerce, Management Economics and Finance

Yuha Khan, Bachelor of Commerce, Management Economics and Finance

Jessica Kouleas, Bachelor of Commerce, Management Economics and Finance

Abigail Lenehan, Bachelor of Commerce, Hospitality and Tourism Management

Marcel Mariak, Bachelor of Commerce, Undeclared

Daniel Neiterman, Bachelor of Commerce, Accounting

Elizabeth Yates, Bachelor of Commerce, Management Economics and Finance
Esther Dwamena, PhD Economics

Joshua Gonzales, PhD Management

Ekaterina Kalantryski, PhD Management

Nabhan Refaie, PhD Management

Amanda Wuth, PhD Management
Cathy Chia, MA Leadership

Yucheng Fu, MBA

Maria Heidinger, MBA

Beatrice Kozlowski, MA Leadership
Share this page
News Topics