For Lang alumnus and serial entrepreneur, business success is all about looking ahead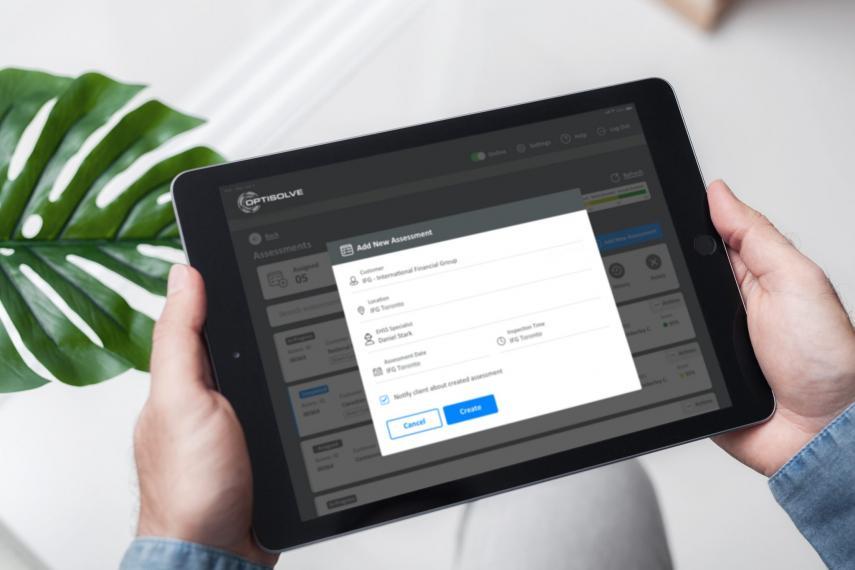 If there's one thing that Tony Ambler (BComm '74) has learned throughout his illustrious career, it is that business success doesn't just happen by accident.
Ambler, who has founded multiple multi-million-dollar businesses, is always looking ahead to potential trends that are on the horizon. This ability, paired with his knack for clearly communicating the value of his innovations, is why the UofG alumnus always has the right touch when building his businesses.
Hoping to pursue his passion in farming, Ambler first enrolled in agriculture, but quickly decided that the business world was better suited for him. He quickly pivoted and enrolled in the new Hotel and Food Administration (HAFA) program (now HTM), the U of G's first business degree. This program gave him the skills in finance, accounting and other core skills he needed to success in the business world. 
After graduation, Ambler worked at a few hotels in Quebec and Ontario, including the Hotel Toronto. This experience allowed him to perfect his communication skills – a trait that helped build his businesses. The gift of the gab, as they say.
"Working in the hospitality gave me the skills of understanding customer likes and dislikes, and how to sell," said Ambler. "You need to communicate the solution that your product solves, not its features or attributes."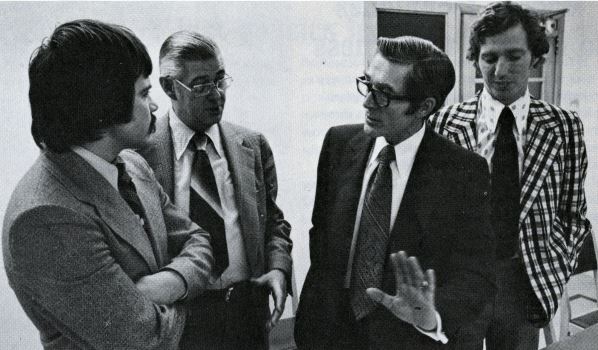 Utilizing his business training and skills he learned on the job, Ambler started working for his father's business, Swish Maintenance – a distributor of cleaning products and equipment. Within four years, he was elevated to President, taking over the company from his father. Under his helm, Swish Maintenance grew from $3-million to over $120-million in sales today. The company grew from a simple distributor of cleaning products to a multi-national market leader with over 300 employees. 
One of the keys to the growth of Swish can be attributed to Ambler's decision to invest heavily in research to develop their own brand of cleaning agents.
"We were always selling and promoting other people's products," said Ambler. "To me, the real money is in developing a brand of products that we can sell alongside the 3M's and other national brands." 
Swish prides itself on offering a full-line of sustainable-focused, "green" cleaning agents.
Back to his roots
---
Wanting to get back to his passion in farming and agriculture, Ambler and his family purchased a large farm just outside of Peterborough, Ontario in 2009. Ambler took notice of the organic chicken market and saw the segment was growing and had no supplier to fill the consumer need. Alongside his family and business partners, Ambler launched Yorkshire Valley Farms –the largest and fastest-growing organic poultry business in Canada.
Yorkshire Valley Farms quickly grew to over $100-million in sales, with approximately 70% share of the organic chicken market. 
Innovating to combat an invisible enemy 
---
Always looking ahead to the next trend, Ambler foresaw an opportunity in the sanitization sector, well before the COVID pandemic became a reality in 2020. Taking what he learned from his experience building Swish, Ambler partnered with key scientists from universities across North America to launch OptiSolve, a new innovation that confirms if an area has been correctly sanitized. The technology uses a series of algorithms in conjunction with a proprietary bio tracker to produce a real-time image of contamination which the naked eye cannot see. The system then sends the information to a cloud-based software so a facility manager can verify whether the surface has been properly cleaned. The system is ideal for the healthcare, education and public transit sectors, among others.
"We are able to produce high-quality images that proactively reveal where contamination exists before and after cleaning," says Ambler.
OptiSolve uses AI to provide maintenance crews with detailed reports on detection and diagnostics, helping create a safer and cleaner space for all.
"The technology we've created has boundless applications," said Ambler. "We know the product works, what we now need to do is communicate our innovation to our key audiences so it becomes a first-to-market leader."
The stages of business success
---
Ambler is passionate about sharing the knowledge he has gained from launching multiple successful businesses. To Ambler, there are four lifecycle stages of a startup business including the dream, danger, boom and decline stage.
The Dream Stage: "In this stage, the entrepreneur has a dream of a product or service or simply starting their own business. The majority of entrepreneurs are in this stage."
The Danger Stage: "Once the entrepreneur starts to make their dream a reality, and start their business, they enter the dangerous stage. This stage will see the entrepreneur burning cash and losing money. The longer the entrepreneur stays in this phase, the more unlikely their dream will come to fruition."
The Boom Stage: "This is the sweet spot for any entrepreneur – profit and business success. The boom stage can last anywhere from a year to 20 years. The key to staying in the boom stage is focusing on innovation and communicating your innovation in a value-focused manner. Almost all of my businesses are in the boom stage"
The Decline Stage: "When a business enters the decline stage, it means they have not invested in research and development correctly and have a product which is no longer relevant. Kodak is a great example of a company who had a large market presence but failed to adapt to changing consumer trends."
Ambler's advice for students who are about to graduate and possibly start their own business one day is to do their research, and make sure they're in an industry they're passionate about.
"If you want to be an entrepreneur, do it as soon as you find your passion," says Ambler. "Be patient and wait until you find a trend you are passionate about, and make sure it is not a fad but a lasting trend."
Ready to start your business? Connect with the John F. Wood Centre Business for Student Enterprise
Share this page
Find related news by keyword
News Topics