Allied Contributes $125,000 to Lang's Real Estate Program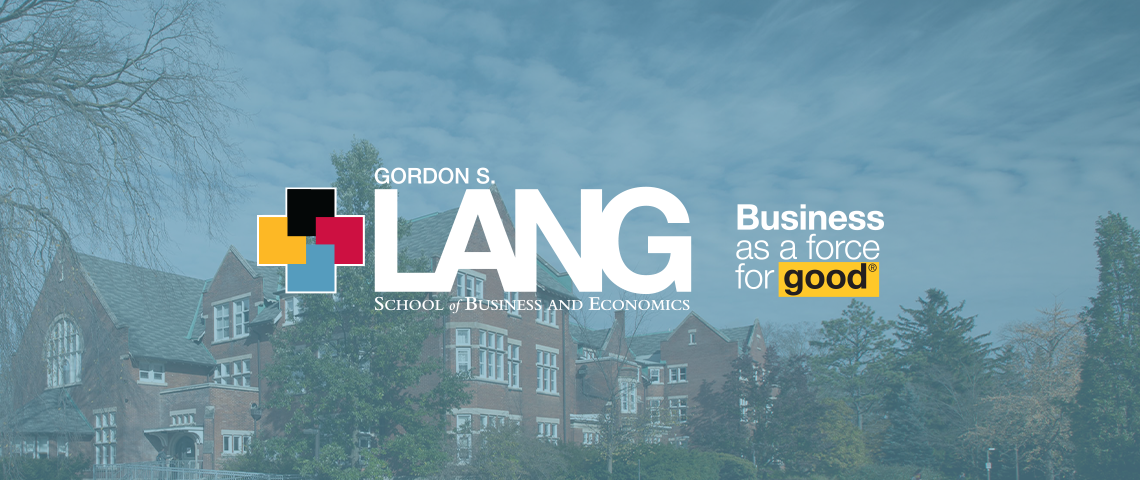 Allied Properties REIT has joined other industry leaders in contributing $125,000 to the Lang School's Guelph Real Estate Alliance (GREA), enhancing Lang's real estate curriculum and industry collaborations. Allied operates distinctive urban workspace in major Canadian cities and employs a number of Lang Real Estate graduates.
 "The cities we build have to be sustainable and conducive to human wellness, diversity and creativity," says Allied's President and CEO, Michael Emory. "GREA will help elevate the Lang School's Real Estate program to new heights and develop ESG-focused industry leaders."
The objective of GREA is to bridge industry and academia by fostering collaboration with professionals from the real estate sector and faculty, students, and alumni at Lang. The campaign is a direct call to leaders within the industry to support the program which, for almost 30 years, has developed many prominent leaders within the sector. 
The GREA campaign will help support an external liaison position who will enhance the student experience, create new learning opportunities, and further improve the program's connection to the industry. 
Allied's contribution is the second to support GREA at this level. In October, Reid's Heritage Homes demonstrated true leadership by contributing $125,000 to the campaign.
"Community engagement and industry collaboration is one of the key pillars of the Lang School," says Dean Lysa Porth. "Receiving support from our community partners, like Allied, is integral to the success of the School." 
Lang is one of just a few Canadian business schools that offer a specialization in real estate at the undergraduate level. The real estate program at Lang features a renowned and active advisory board that helps align the program's academics with the industry.
Allied is a leading owner, manager and developer of distinctive urban workspace in Canada's major cities and network-dense urban data centres in Toronto that form Canada's hub for global connectivity. Allied's business is providing knowledge-based organizations with distinctive urban environments for creativity and connectivity.

---
For more information on the Guelph Real Estate Alliance, please contact Stefanie Sharp, Senior Development Manager at ssharp03@uoguelph.ca.
Share this page
News Topics