Lang executive programs kick-off with virtual leadership conference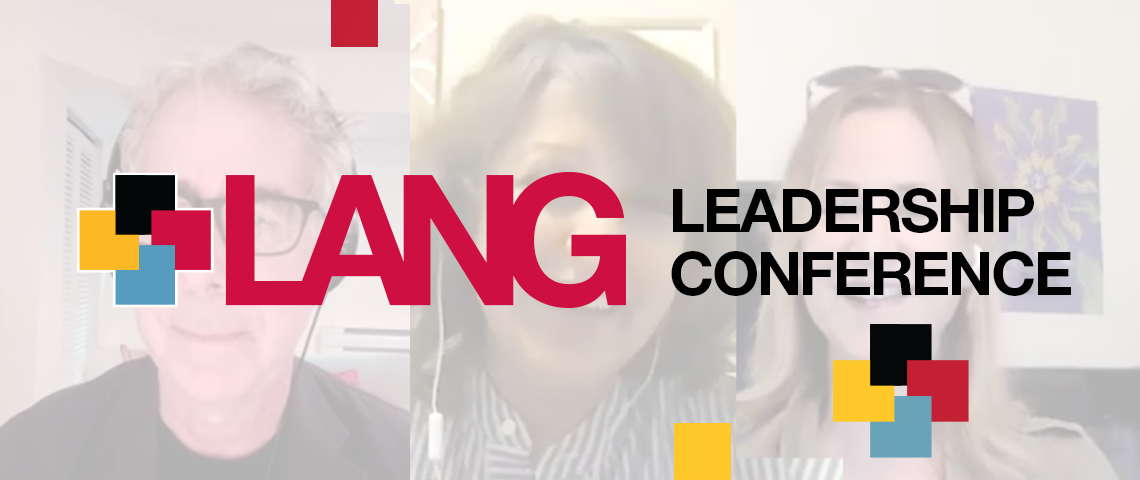 The 2021 Lang Executive Programs cohort officially started yesterday with a virtual conference that explored emerging trends in leadership and business. Available exclusively to all Lang MBA and MA in Leadership students and alumni, the Lang Leadership Conference included faculty presentations and a screening of the movie "The New Corporation" as well as a panel discussion with the film's director, Joel Bakan and filmmaker Jennifer Abbott.
The inaugural Conference was delivered in an online format due to the current restrictions caused by COVID-19. In future residential periods, Lang hopes to offer this conference in-person.
"Our goal is to offer this conference in a face-to-face setting, during our on-campus residential period," says Sean Lyons, associate dean research and graduate studies. "This conference is a great way of connecting our graduate students, alumni and faculty."
"The virtual conference is just a glimpse of what we hope will be a banner event for the Lang community," added Lyons.
The Conference also included sessions from business and leadership faculty, including:
Imposter Syndrome, Dr. Amanda Hooykaas
From Overwhelmed to Flourishing, Dr. Carlos Davidovich
Leadership, Dr. Peter G. Northouse
Boost: The Science of Recharging Yourself in an Age of Unrelenting Demands
Throughout the week, Lang MBA students began coursework in the BUS*6050 Business Fundamentals course with marketing prof Rob McLean, while the students in the MA Leadership are taking LEAD*6100 Theories in Leadership with Dr. Thomas Sasso. The 2021 executive program cohort consists of 105 professionals enrolled in the Lang MBA and MA in Leadership programs.
Learn more about Lang's Executive Programs (MBA and MA in Leadership)
Share this page
Find related news by keyword
News Topics